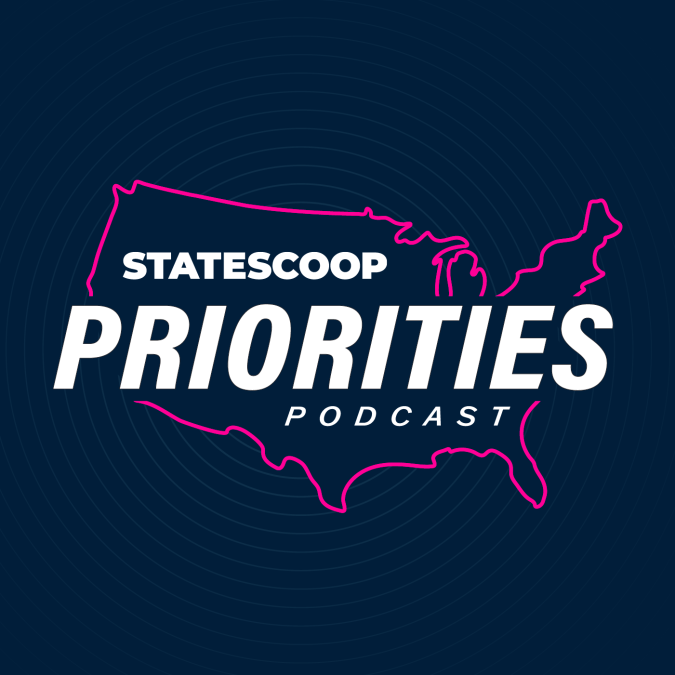 Why community engagement is the next phase of 'smart cities'
On the Priorities podcast, San Jose, California, Deputy City Manager Rob Lloyd says that community engagement will be essential to any "smart city" component of post-pandemic planning.
"We've been at these smart cities and innovation efforts now for 15 years, and it's still the case where the great projects and initiatives are exceptions rather than the mode," Lloyd says. "Only a few organizations even have a pattern of delivering things that are truly impactful and groundbreaking on a consistent basis."
Lloyd says those efforts are only successful when the community's input is sought.
"When you don't do it with the community, and they feel like you're doing it to them and the trust isn't there, a revolt happens," Lloyd says. "We're absolutely positive that if we don't do this, then these efforts are going to fail and fail mightily."
Lloyd says San Jose received $750,000 from the Knight Foundation last year to improve the data privacy protections in its digital government services.
"Hopefully it's helpful, because we think smart cities — the reason it's failed up to this point — is because that community of practice hasn't emerged, the skills haven't emphasized in partnership with the community in a way that's more informing them," Lloyd says.
In the news this week:
Students on Nantucket Island in Massachusetts were sent home early this week when the local public school district got hit with ransomware. The attack caused the district to shut down its internet connections, and all devices issued to students and staff. Safety systems, such as security cameras and other security devices, also shut down. The district closed school the next day.
California CTO Suzie Changus is leaving the state's IT agency after just three months Changus is the former CIO for the California Prison Industry Authority. The state Department of Technology did not provide a reason for her departure, only saying it was her decision. Changus is returning to the prison authority.
Bill Vajda has stepped down as Wyoming's top technology official after only a year. Neither Vajda nor the department said why he quit. The state legislature is currently considering legislation that would consolidate the IT department into a new agency.
If you want to hear more of the latest across the state and local government technology community, subscribe to the Priorities Podcast on Apple Podcasts, Google Podcasts, Soundcloud, Spotify and Stitcher.