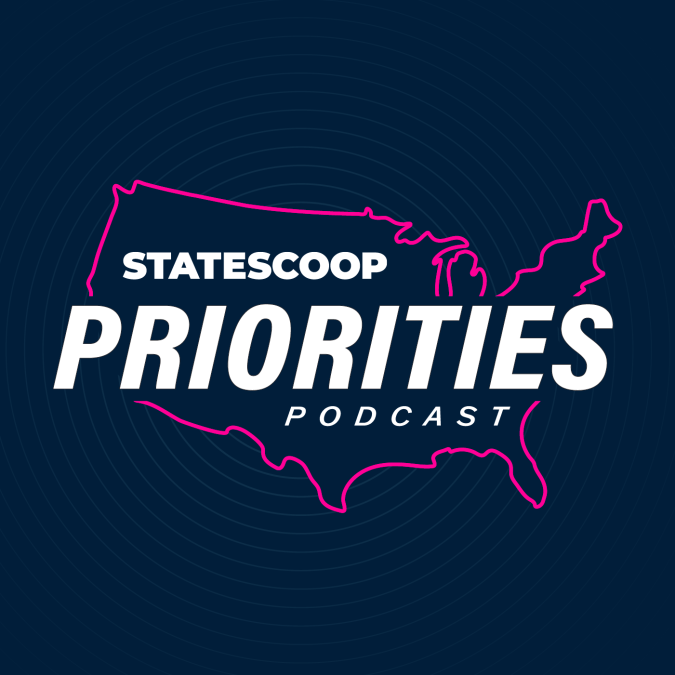 Virginia IT wants to 'be a better partner' to agencies
On the Priorities podcast, Virginia Chief Information Officer Bob Osmond says he's trying to position his agency as an effective partner for other state agencies looking to transform technology.
"The role that we play within IT is to help our agencies make informed decisions," Osmond says. "[We want] to look at those different problems that they're trying to solve and serve as strong business analysts, business partners, strategic advisers and help them navigate that space so they can make good decisions and best utilize technology to their benefit."
Osmond, who started in the role last year after working as an agency CIO, says it's essential to use the right technology and expertise to build trust with agencies and deliver the services they want.
"One of the nice things about this role is that having worked in the Department of Transportation for seven years, I was a customer," Osmond says. "[Becoming state CIO] really gave me an opportunity to put my money where my mouth is."
Also on the podcast, Connecticut CIO Mark Raymond outlines his state's digital government journey.
VMware's Christopher Montgomery talks about his career path from New York City government and New Jersey state government to the private sector.
Both Montgomery and Osmond are winners in the 2023 StateScoop 50 Awards.
In the news this week:
Illinois Gov. JB Pritzker is tapping Sanjay Gupta as the state's new CIO. Gupta was most recently the CIO of the Executive Office of Immigration Review, an agency within the Justice Department that conducts deportation hearings. Before that, he was the chief technology of the Small Business Administration. Gupta replaces Jennifer Ricker, who left the post in January. Brandon Ragle, who's been been serving as interim CIO, will become the department's deputy secretary.
Government Sourcing Solutions, an IT procurement consulting firm, has hired a cadre of former state CIOs. Former Colorado CIO Theresa Szczurek is the most recent addition. She joins former Maryland CIO Michael Leahy and former Vermont CIO John Quinn.
California's chief data officer is stepping down. Joy Bonaguro will leave state government after more than three years in the role. She oversaw a merger of the state's data analytics bureau with the state's digital services agency.
StateScoop's Priorities Podcast is available every Thursday. Listen more here.
If you want to hear more of the latest across the state and local government technology community, subscribe to the Priorities Podcast on Apple Podcasts, Google Podcasts, Soundcloud, Spotify and Stitcher.