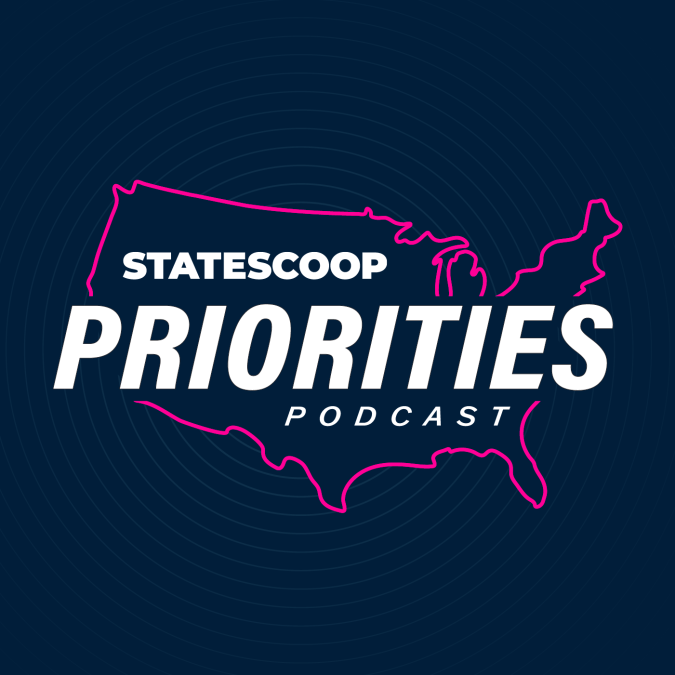 Utah's CIO says better digital services can save residents a million hours
On the Priorities podcast, Utah Chief Information Officer Alan Fuller says the state is modernizing applications and services as part of Gov. Spencer Cox's initiative to improve government operations. 
"[Gov. Cox has] a strong mandate to streamline and modernize our state government," Fuller says. "That often means streamlining and modernizing your systems, your applications, as well as your processes."
In addition to improving digital services, the Utah Division of Technology Services is bolstering the state's identity and access management. It's also developing a citizen portal designed to offer residents a personalized experience. Fuller says the state aims to save residents a million hours.
"We want to make it easier and better for people to digitally interact with the state online," Fuller says. "How do you save a million hours? Well, we have about a million households. If we can save each household in the state just one hour, we can save a lot of people a lot of money."
Fuller is a StateScoop 50 Award winner this year.
Also on the show, North Carolina's new chief risk officer, Torry Crass, outlines his approach to the state's whole-of-state cybersecurity strategy.
In the news this week:
New York is expanding its shark-monitoring efforts. Gov. Kathy Hochul says beach communities on Long Island and in New York City are set to receive dozens of new drones for monitoring shark activity along the coast. The monitoring efforts build on a May announcement from the governor that saw the deployment of 10 new drones for the state's Office of Parks, Recreation and Historic Preservation.
Pennsylvania has a new CIO. Amaya Capellan will later this month join the state government as its top technology official after working as a vice president at Comcast. Capellan helped launch Comcast's Xfinity App, and its wireless service, Xfinity Mobile. 
Oklahoma also has a new CIO. Joe McIntosh replaces Jerry Moore, who'd been state CIO since 2020. McIntosh most recently served as senior director of application and data services with the state's Office of Management and Enterprise Services. Moore will assume a new role within OMES as deputy director and chief transformation officer.
StateScoop's Priorities Podcast is available every Thursday. Listen more here.
If you want to hear more of the latest across the state and local government technology community, subscribe to the Priorities Podcast on Apple Podcasts, Google Podcasts, Soundcloud, Spotify and Stitcher.