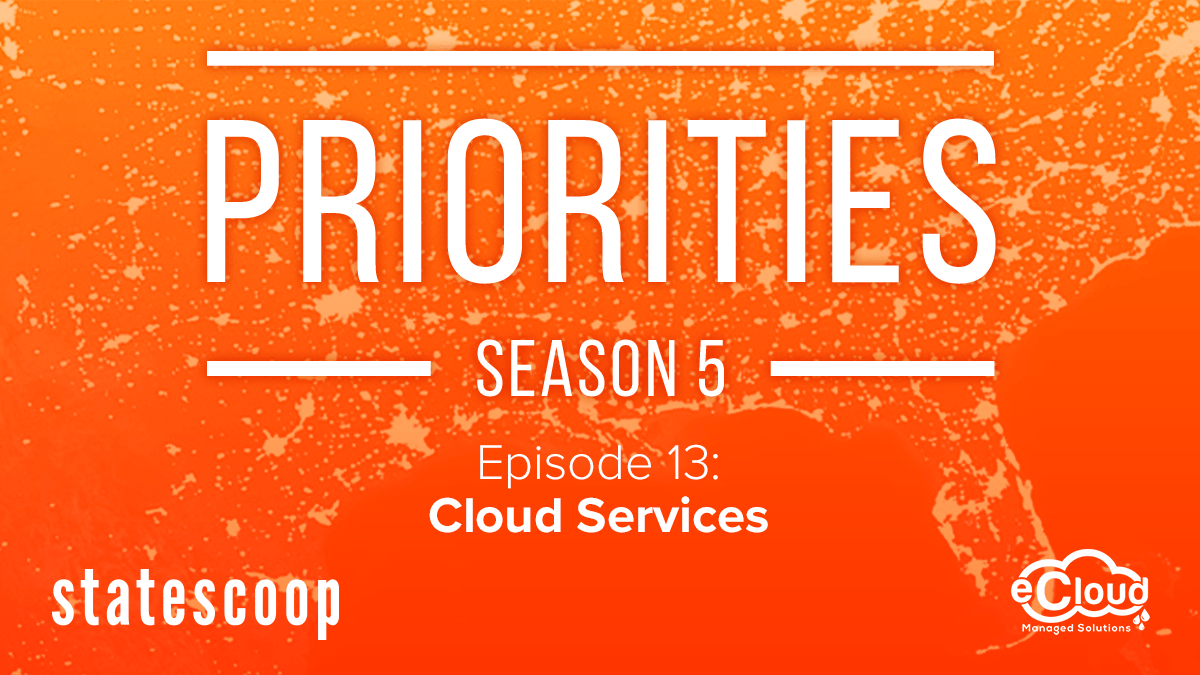 State CIOs enter the cloud 'one step at a time'
The pandemic may have sped along states' IT modernization efforts — and cloud service offerings in particular — but perhaps the best advice for those with concerns with how a transition to the cloud could affect pricing or data security is to simply take on new upgrades "one step at a time," Arkansas Chief Technology Officer Yessica Jones says on the latest episode of StateScoop's Priorities podcast.
In Arkansas, where state government employees returned to the office three months ago, Jones says the pandemic has accelerated IT modernization efforts and nudged along various services into the cloud. The state runs Microsoft Office 365 and operates its endpoint monitoring in the cloud, too, Jones says, with many other upgrades on the way.
"The pandemic, there's no question it accelerated our cloud efforts," Jones says. "I think it drove home the importance of leveraging cloud services and being able to respond to rapidly changing IT needs during a pandemic or another national incident."
Now amid a data-center optimization project, Arkansas' systems integrator recently completed an investigation of the state's data-storage assets, discovering about 3,000 servers and about 1,000 applications, Jones says. Which of those are upgraded first, she says, will depend on how well those assets align with a list of priorities that includes reducing costs and duplication while increasing the state's technological agility. 
Nevada Chief Information Officer Alan Cunningham says on the podcast that the pandemic has also pushed along his state's IT modernization efforts, which are relatively immature compared to most states. In another interview last month, Cunningham estimated Nevada is at least five years behind other states.
"Change is always an issue," Cunningham says. "Some people don't want to change, but COVID has really helped push that forward at a much faster rate because people were not allowed in the offices for the longest time so our implementation of Office 365, especially of Teams, helped our staff still communicate and keep government running because it never stops."
Cunningham, who's been in the role of statewide chief information officer for just over a month, says pushing cloud upgrades in his state will require an adjustment to the state's IT funding mechanism and a new relationship dynamic between the state technology agency and other agencies. Building trust will be essential to progress, regardless of how essential cloud services are deemed, he says.
"It's one of those things that underpins everything we do," Cunningham says. "If we don't have trust with the agencies, the agencies have to be able to rely that [Enterprise Information Technology Services] can provide consistent high-quality services, whether it's cloud, whether it's communications, whether it's voice-over-IP."
On this episode:
Yessica Jones, chief technology officer, State of Arkansas

Alan Cunningham, chief information officer, State of Nevada

Colin Wood, managing editor, StateScoop

Eric Sanders, managing partner, eCloud Managed Solutions
Jake Williams, associate publisher, StateScoop
This episode is sponsored by eCloud Managed Solutions. 
Listen to archived episodes of Priorities from Season 5 (2020),  Season 4 (2019), Season 3 (2018), Season 2 (2017) and Season 1 (2016). Catch all of StateScoop's podcasts on Soundcloud, Apple Podcasts, Spotify, Google Play, Stitcher or Alexa's TuneIn.