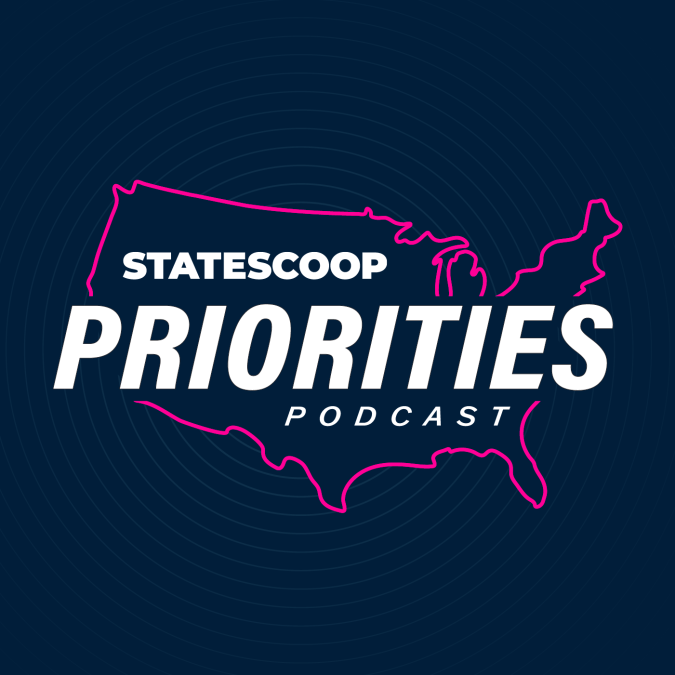 State privacy officers look for 'blind spots' in IT projects
On this week's episode of the Priorities podcast, Washington state Chief Privacy Officer Katy Ruckle says her role provides state IT agencies an essential check on project business goals.
Ruckle, who has been in the role since early 2020, says her mandate is to advise and consult the state's IT agency on the privacy components of large IT projects, like upgrades to enterprise resource planning systems. But she said she often finds herself in conversations that don't necessarily have a privacy component.
"We're usually involved in a lot of meetings that may not touch directly on privacy, but the important part for privacy to be engaged is to help identify blind spots where somebody else without that perspective may not realize there's privacy impact for a particular impact," Ruckle said.
Ruckle is one of more than 20 chief privacy officers across state governments, and at least three states are looking to hire privacy chiefs this year. 
In the news this week:
New Mexico has a new chief information officer. Gov. Michelle Lujan Grisham says Peter Santos will take up the job. Santos most recently worked with the private sector data management company Respec, and he's also worked in state government. Santos replaces Raja Sambandam, who's been acting in the role since last year.
New York Gov. Kathy Hochul named the state's first chief cyber officer: Colin Ahern, a former deputy CISO for New York City. Ahern's tasked with overseeing operations of the state's Joint Security Operations Center, which launched in February.
Chicago Mayor Lori Lightfoot named Kurt Peterson as the city's new CIO to lead digital strategy. Nick Lucius, the city's current chief data officer, will become chief technology officer.
StateScoop's Priorities Podcast is available every Thursday. Listen more here.
If you want to hear more of the latest across the state and local government technology community, subscribe to the Priorities Podcast on Apple Podcasts, Google Podcasts, Soundcloud, Spotify and Stitcher.