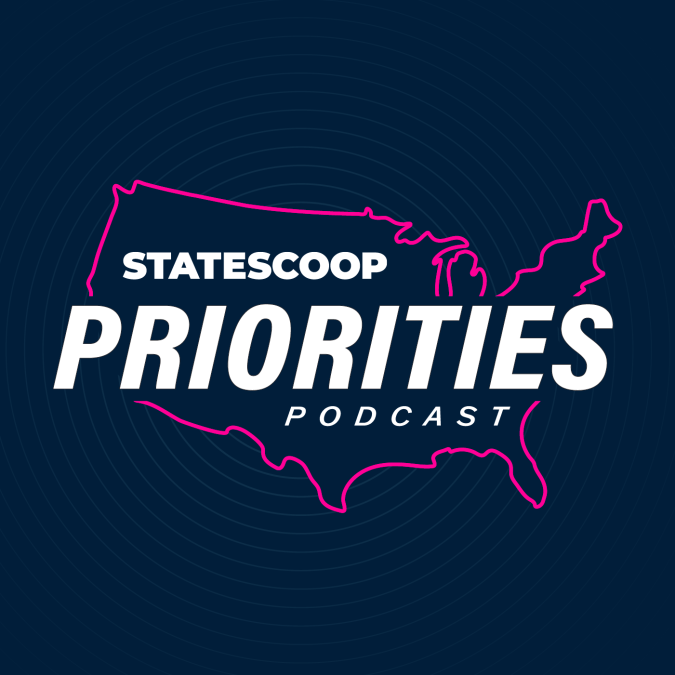 How one state CDO blends security, privacy, transparency
On the Priorities podcast, Arkansas Chief Data Officer Robert McGough says his role blends the disciplines of security, privacy and transparency.
He says he's pushing the state away from an "all or nothing" attitude to data-sharing, applying privacy and security controls and opening as much data as possible for transparency purposes. But in state government, McGough tells StateScoop's Keely Quinlan, "there are other nuances in the middle," and truly embracing data means collaboration between the state's chief privacy officer and chief information security officer.
"We've each kind of championed different forces and kind of balance each other out," McGough says. "But [the goal] is very much to be able to get the use of the data."
Also on the podcast, Christine Hallquist, the director of Vermont's Broadband Office, explains how she's approaching broadband expansion in the state.
In the news this week:
Utah Gov. Spencer Cox signed two bills to limit minors from accessing social media sites without parental consent and during certain times of the day. The laws will prohibit those under the age of 18 from using social media between the hours of 10:30 p.m. and 6:30 a.m. and require age verification for all social media users in the state. The regulation takes effect March 1, 2024.
The Federal Communications Commission has been busy updating its national broadband map, which will be "noticeably better," FCC Chair Jessica Rosenworcel says. The first version of the broadband fabric underpinning the map was released in November, and the second version is expected this spring.
U.S. House members introduced legislation designed to speed up the national upgrade to a modern 911 system. The Next-Generation 911 Act of 2023, led by Reps. Anna Eshoo and Richard Hudson, would provide $15 billion to help local 911 call centers upgrade technology.
StateScoop's Priorities Podcast is available every Thursday. Listen more here.
If you want to hear more of the latest across the state and local government technology community, subscribe to the Priorities Podcast on Apple Podcasts, Google Podcasts, Soundcloud, Spotify and Stitcher.