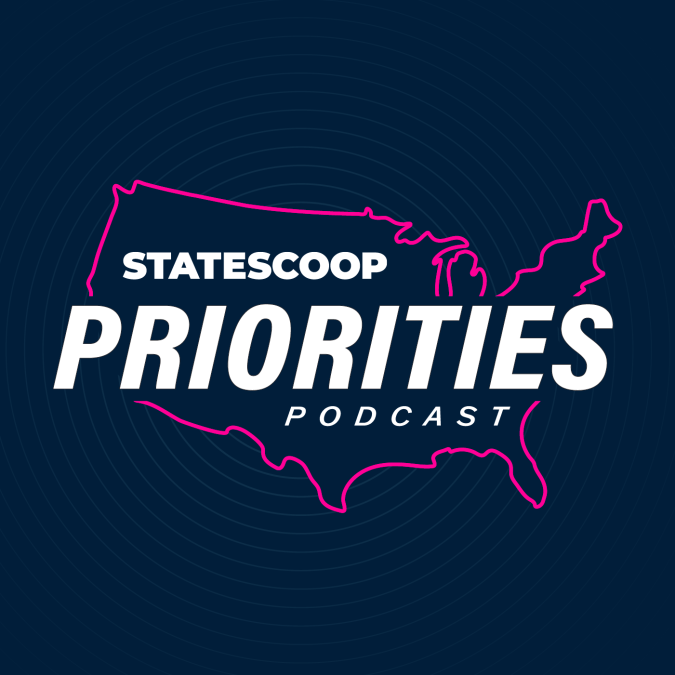 Nelson Moe looks back at his tenure as Virginia's CIO
On this week's episode of the Priorities Podcast, the Pew Charitable Trusts are warning governors and legislators to be wary of an impending financial "cliff" after the recent influx of federal aid expires.
NASCIO's latest federal advocacy priorities are out, and state CIOs are looking for additional clarity from the federal government on state and local cyber grants.
Nelson Moe, who stepped down as Virginia CIO earlier this month, talks about his proudest accomplishments in the six-plus years he led the commonwealth's IT agency, what's next for him and what advice he'd offer to his successor and other CIOs around the country.
Meghan Sullivan and Thomas Beck of Deloitte's Government and Public Services practice offer their opinions on NASCIO's annual top 10 list of state IT. The two highlight the changing landscape for cloud services, as well as what's ahead for state CIOs this year.
This episode of the Priorities Podcast is brought to you by Deloitte.
StateScoop's Priorities Podcast is available every Thursday. Listen more here.
If you want to hear more of the latest across the state and local government technology community, subscribe to the Priorities Podcast on Apple Podcasts, Google Podcasts, Soundcloud, Spotify and Stitcher.