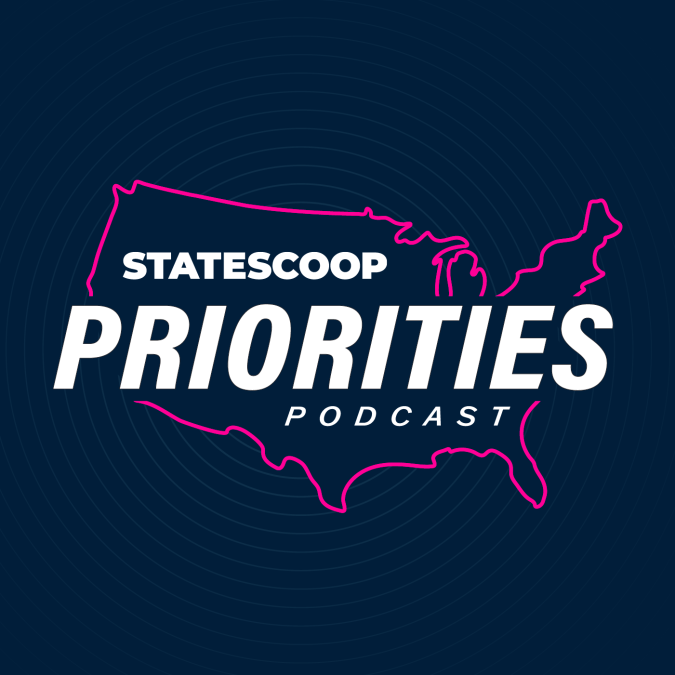 Maryland improves website navigation with analytics data
On this week's episode of the Priorities Podcast, Maryland Assistant IT Secretary Stefanos Ghebrehewariat says the state's new website design is informed by the elements that "95.5%" of users were looking for.
"You see that the majority of users are focused on certain components of the site, not necessarily everything that we had on there," Ghebrehewariat says.
The Maryland Department of Information Technology teamed up with the digital services company NIC on the redesign. Ghebrehewariat says the new site's user experience emphasizes search and news, while also providing easier access to resources for state workers, who are among the site's most frequent users.
In the news this week:
Former Virginia CIO Nelson Moe is joining Iron Bow, an IT services provider, as a sales strategist for the state, local and education market. The move to the private sector reunites Moe with his former deputy Jonathan Ozovek. Ozovek is the company's chief transformation officer for SLED.
Twenty-one states now have chief privacy officers, and more are coming, according to a new report from the National Association of State Chief Information Officers. That's up from 12 in 2019, the last time the group studied privacy officers. At least three other states are looking to hire privacy leads later this year, according to NASCIO.
The House Energy and Commerce Committee's communications and technology panel voted to approve an amendment to the Spectrum Innovation Act that would use funding from wireless spectrum auctions to raise $10 billion for next-generation 911. Lawmakers said using spectrum auctions to fund next-generation 911 will be more efficient than tax dollars.
StateScoop's Priorities Podcast is available every Thursday. Listen more here.
If you want to hear more of the latest across the state and local government technology community, subscribe to the Priorities Podcast on Apple Podcasts, Google Podcasts, Soundcloud, Spotify and Stitcher.