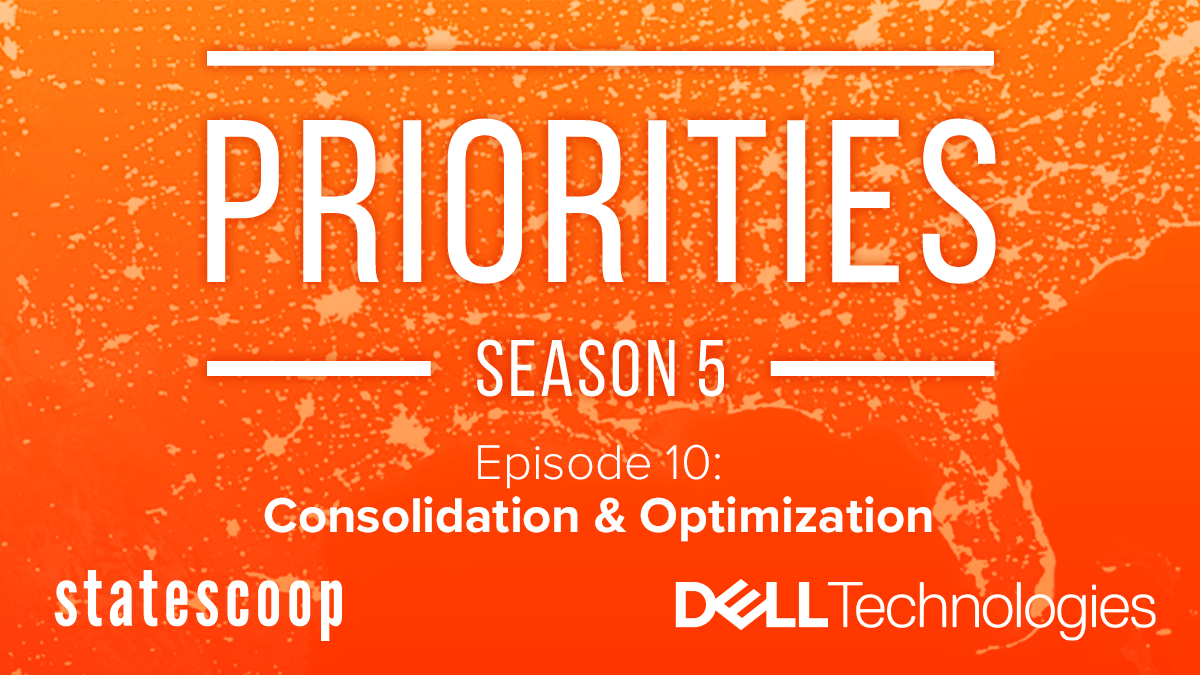 How consolidated IT aided states' pandemic responses
Before Minnesota began consolidating its IT functions nine years ago, a web of overlapping and incompatible systems made collaboration between agencies a challenge, statewide Chief Information Officer Tarek Tomes said on the latest episode of StateScoop's Priorities podcast.
While it was a common problem for state governments about a decade ago, both Tomes and Tennessee CIO Stephanie Dedmon said that the COVID-19 pandemic has shown that recent consolidation efforts paid off in making it easier to react quickly to various agencies' needs.
"I think everyone's eyes have really, really been opened, even those that sometimes maybe were a little bit apprehensive or skeptical as it relates to how fast you can actually glean value from a technology opportunity," Tomes said of how agencies like his, Minnesota Information Technology Services, have responded to the health crisis. "I think that door is really, really wide open because there's never been a greater spotlight on technologists' need to deliver and the capabilities and abilities that people can expect."
Tomes cited his department's ability to work with other agencies and to quickly launch solutions, like chatbots, to support Minnesota's public-health and unemployment services.
On top of the pandemic, Minnesota was hit with a distributed-denial-of-service attack amid civil rights protests following the May 25 police killing of George Floyd. The state managed the attack with minimal disruption to state services, and the state's IT structure was helpful in that scenario, too, Tomes said. 
"I certainly think our organizational alignment and our organizational structure put us in a much better position from a cybersecurity perspective," Tomes said. "Our ability to have cloud-based denial-of-service support that really protected a large range of resources really came to bear, because in those instances it's a general disruption of government that's sought after … and to have those defenses and an ability to communicate more broadly, even with other forms of local government, gave us an opportunity to try to be in the best position possible and to share as much information as we can."
Though state IT agencies may have proved their value during the pandemic, many CIOs are now preparing to scale back upgrades or any planned consolidation efforts as states forecast budget shortfalls.
Dedmon, the Tennessee CIO, said some of her state's work on developing a hybrid cloud environment and enterprise data analytics were slowed by the pandemic, while other projects could be further delayed by financial roadblocks ahead. 
"But we're trying to hold fast to cloud and enterprise data analytics and are hoping that in next year's budget there will be some relief," she said. "There's some indication our revenues in the State of Tennessee are recovering and are better than we feared."

On this episode:
Tarek Tomes, CIO, Minnesota
Stephanie Dedmon, CIO, Tennessee
Colin Wood, managing editor, StateScoop
Jake Williams, associate publisher, StateScoop
Eric Skomra, chief strategy and innovation officer, Dell Technologies State and Local Government North America
This episode is sponsored by Dell Technologies.
Listen to archived episodes of Priorities from Season 5 (2020),  Season 4 (2019), Season 3 (2018), Season 2 (2017) and Season 1 (2016). Catch all of StateScoop's podcasts on Soundcloud, Apple Podcasts, Spotify, Google Play, Stitcher or Alexa's TuneIn.