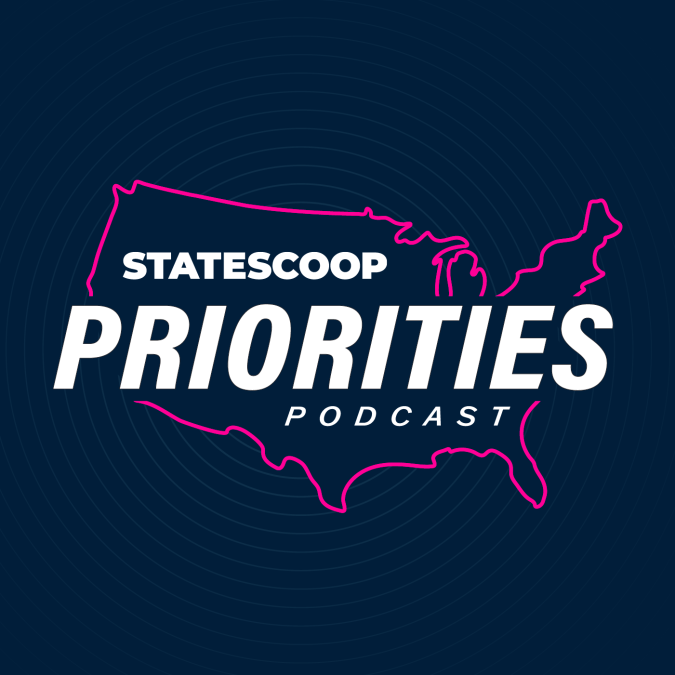 'No political division' on broadband, North Carolina CIO says
On the Priorities podcast, Delaware Chief Information Officer Jason Clarke says the state is looking to connect the last 12,000 addresses in the state that lack broadband.
About 4,000 of those addresses can be connected through funds from the American Rescue Plan, Clarke says, while the rest will be covered from broadband programs in the 2021 infrastructure law. After that, he says, the state can focus on digital education and cybersecurity education programs.
"It's been very clear who we need to engage with, which communities we don't traditionally engage with that we need to bring into the fold and have conversations with," Clarke says. "It's been really an enlightening experience in the context of what people have access to."
Meanwhile, North Carolina CIO Jim Weaver says broadband expansion is one of the few areas where Democratic Gov. Roy Cooper and a Republican-led state legislature are in agreement.
"There is no political division [on broadband]," he says. "There's a combined effort here to get North Carolinians connected."
In addition to building out fiber networks, the state also needs to look at other means of increasing connectivity, Weaver says.
"We know with our geography and our state, the ability to run fiber everywhere is not going to be possible," Weaver says. "So we're going to have to look at those niche solutions that fit in a particular geographic location, whether it's low-Earth orbiting satellites or whatever the case may be. We have a myriad of tools in our toolbox to go ahead and address some of that."
StateScoop's Priorities Podcast is available every Thursday. Listen more here.
If you want to hear more of the latest across the state and local government technology community, subscribe to the Priorities Podcast on Apple Podcasts, Google Podcasts, Soundcloud, Spotify and Stitcher.