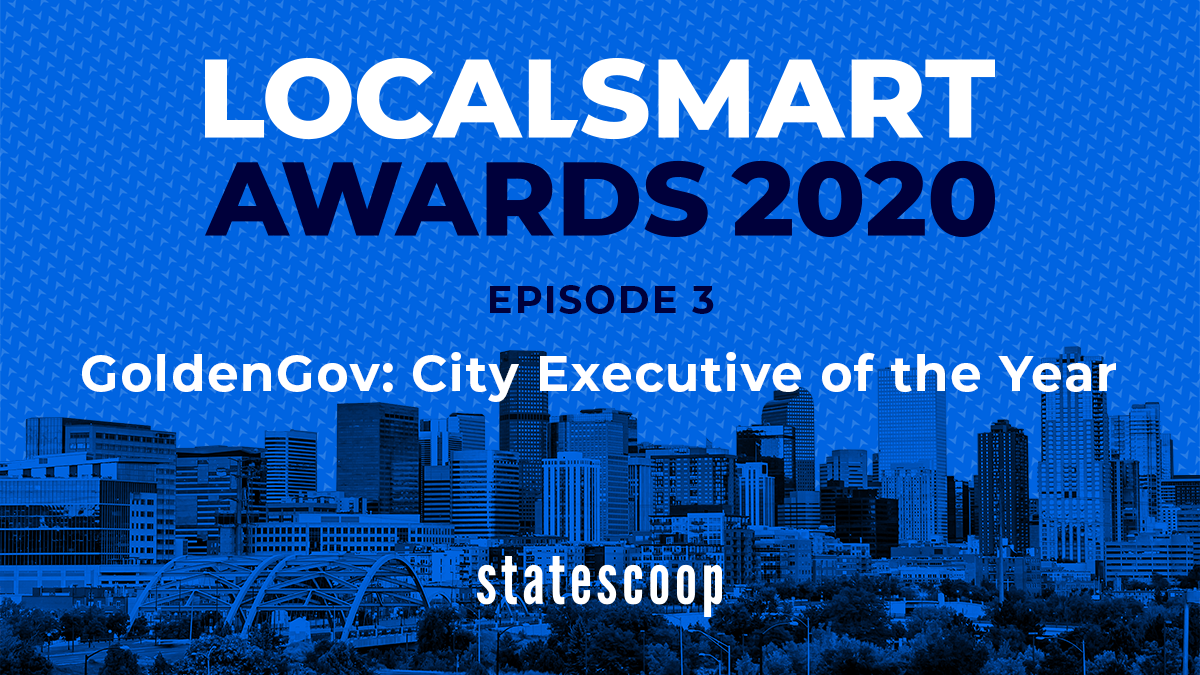 How the COVID-19 pandemic pushed cities toward inclusive technology
For city leaders, equity and inclusivity have become an integral part of how technology is being used to respond to the coronavirus pandemic. On an episode of the LocalSmart Awards miniseries podcast, eight city technology officials from around the country weigh in on issues like the digital divide and digital service delivery.
"[The pandemic has] been an opportunity for us to grow, an opportunity for us to identify where equity truly does lie within our city and how we respond to that when it comes to health, housing and all the other things that are impacted by the pandemic," Brian Dillard, San Antonio's chief innovation officer says on the podcast.
In February — before stay-at-home orders went into effect in response to COVID-19 — Dillard and his staff completed a digital-divide assessment in the city. When the pandemic began to unfold, Dillard says it gave him a roadmap on who needed help.
"The digital divide becomes a big topic because we have our roadmap on 'OK, now how do we address this? Where do we go first? What parts of the city are suffering the worst from this and how are they suffering?'" Dillard says.
San Antonio City Council provided about $27 million during the pandemic to build a broadband network for K-12 and college students to access the internet, for free, from home.
"That's something that we're really proud of," Dillard says. "We're taking that to 20,000 students in 50 of our most vulnerable neighborhoods."
In Cary, North Carolina, Nicole Raimundo said she reprioritized her plans when the pandemic hit, which included a focus on connectivity and service delivery.
"There are some things that have risen to the top that were in the plan but became more of a priority, like putting in Wi-Fi outside in some of our parks and some of our structures," Raimundo says. "We're trying to think about ways that we can service our community, you know, throughout this pandemic and then continuing those services into the future. I think it's all about reimagining the mark a little bit."
On the podcast:
Rosa Akhtarkhavari, chief information officer, Orlando, Fla.
Brian Dillard, chief innovation officer, San Antonio, Texas
Lisa Kent, chief information officer, Houston, Texas
Kimberly LaGrue, chief information officer, New Orleans, La.
Brent Messer, chief information officer, Chattanooga, Tenn.
Nicole Raimundo, chief information officer, Cary, N.C.
Michael Sarasti, chief information officer, Miami, Fla.
Mark Wheeler, chief information officer, Philadelphia, Penn.
Things to listen for:
Chattanooga was one of the first cities to go fully remote, Messer says. The move was easier because of work the city did starting in 2016 to ensure staff was mobile and could work anywhere.
Employee culture was key to making the move to remote work a success in Miami, Sarasti says. Prior to the pandemic, employees participated in an innovation academy, which ended up proving to be a "long play" in instilling things like user experience and agile development in the minds of city employees. That came in handy with the expansion of remote work, he says.
New Orleans was still recovering from a December 2019 ransomware attack when the pandemic hit. LaGrue says she and her team kept pushing to be responsive to the needs of residents and help the city meet those challenges.
Houston's history of responding to disasters laid the groundwork for its pandemic response, Kent says. He adds that the pandemic proved the importance of technology in delivering citizen services.
The LocalSmart podcast is a five-part miniseries highlighting the winners of the 2020 LocalSmart Awards.
Listen to all of StateScoop's podcasts on Soundcloud, Apple Podcasts, Spotify, Google Play, Stitcher or Alexa's TuneIn.