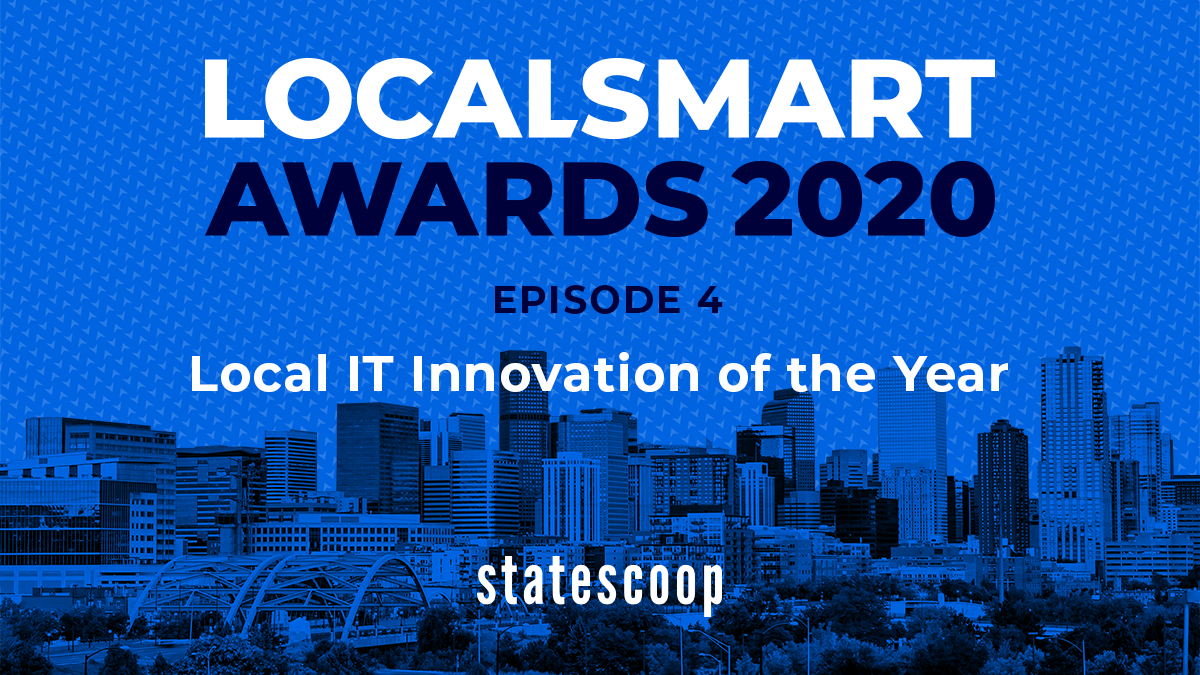 As pandemic unfolded, local governments turned to projects new and old
When the coronavirus pandemic unfolded last March, local governments turned to technology to manage and execute their responses.
For some, the pandemic represented a pivot in prioritization and a shift in work. For others, the planning and projects they had embarked on prior to the onset of the crisis proved fortuitous.
"If you would ask us in 2019, would you ever want to not just tell riders when your vehicle is coming, but also how crowded that vehicle is going to be when it gets there, we'd say, 'Yeah, that's something we'd like to do some day,'" Logan Nash, the director of transit technology for the Massachusetts Bay Transportation Authority, says on an episode of the LocalSmart Awards podcast. "Right around April we realized, OK, we need to do something about this. We should see what kind of information we can give riders."
For Nash and the MBTA, that meant the rollout of real-time crowding information for the authority's bus fleet for the user in a matter of weeks. The project was one of nine to win a LocalSmart award for Local IT Innovation of the Year.
In Cook County, Illinois, a new software platform launched about a month before stay-at-home orders were issued saved time and improved service.
"We wanted to tremendously improve the technology that was available within our office, so [a new appeals-assessment tool] was one of our main components that we wanted to get out there as soon as possible," says Cook County Assessor's Office's Mirella Villafuerte. "The due date was Feb. 3, 2020. Then five weeks later, we were effectively shut down."
The project emanated from the desire to improve user experience for the citizen and resulted in a streamlined way of operating in a global pandemic.
"We would not have been able to function and process our appeals in 2020," Villafuerte says. "Having to go into remote work — that would just not have been something we could have done."
On the podcast:
Oswaldo Mestre, director of citizen services, Buffalo, New York.
Kate Kinnison, R&D administrator, San Antonio
Brian Dillard, chief innovation officer, San Antonio
Shane McDaniel, director of IT, Seguin, Texas
Aaron Judy, chief of artificial intelligence and innovation, Maricopa County, Arizona, Clerk of the Superior Court
Logan Nash, director of transit technology, Massachusetts Bay Transportation Authority
David Gerstle, chief digital officer, Massachusetts Bay Transportation Authority
Mark Cave, public safety lead, Virginia Beach, Virginia.
Mirella Villafuerte, director of special projects, Cook County, Illinois, Assessor's Office
Things to listen for:
In Buffalo, Mestre and his team completed a transition from an in-person call center to one that operated remotely as the pandemic was unfolding and surges in questions about government services rose.
San Antonio's R&D League is modeled after other innovation-related projects in other cities but with a unique twist that focuses on real-time experiments with partners.
Seguin, Texas' radio infrastructure upgrade came as the Motorola devices in the city neared the end of their usable life.
As the pandemic unfolded, a chatbot helped field thousands of requests from citizens at the Maricopa County, Arizona, Office of the Clerk of the Superior Court.
Data-sharing efforts between Virginia Beach and Waze provide a real-time view of what's happening on the city's roads.
The LocalSmart podcast is a five-part miniseries highlighting the winners of the 2020 LocalSmart Awards.
Listen to all of StateScoop's podcasts on Soundcloud, Apple Podcasts, Spotify, Google Play, Stitcher or Alexa's TuneIn.