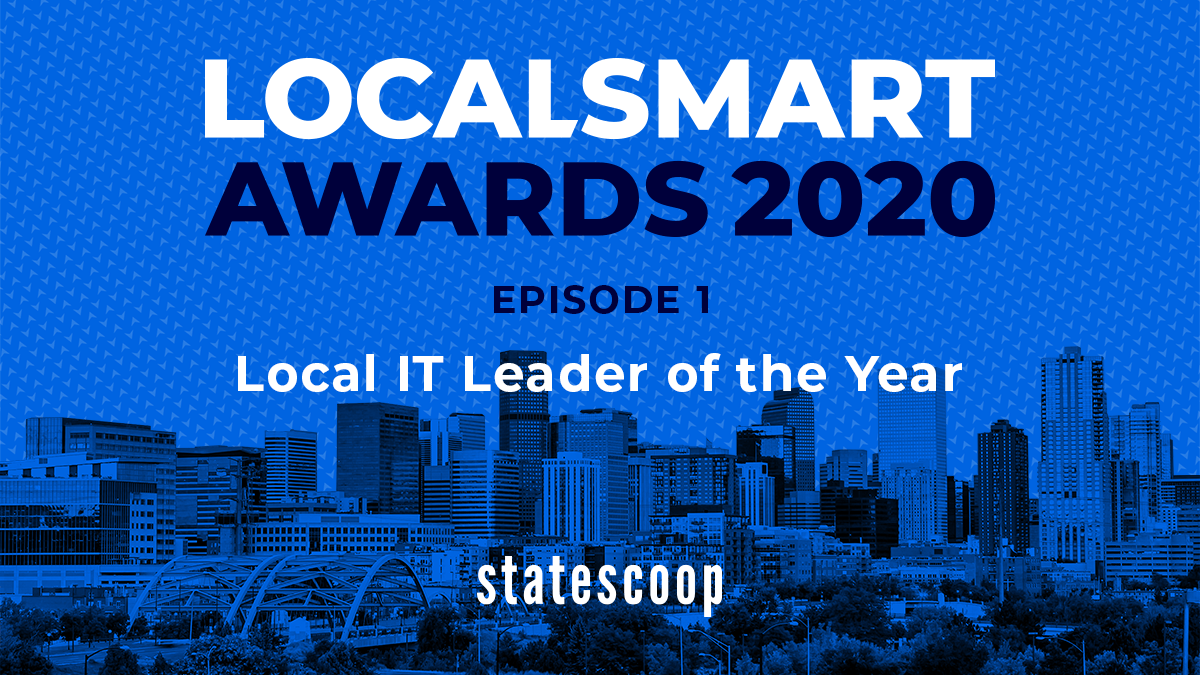 Pandemic showed local IT digital transformation work 'paid off'
Though traumatic, the pandemic has had the silver lining of validating much of the IT modernization work undertaken by local government technology leaders in recent years. On the first episode of the 2020 LocalSmart Awards podcast, David Moss, director of data management and GIS for Maricopa County, Arizona, is among the leaders who tell that story.
"When COVID hit, it kind of turned everything a little bit on its head," Moss says on the podcast. "I think as we try to respond [to the pandemic], all the hard years of work for the last four or five years that the team has put in to develop an architecture and standards in place paid off."
And it wasn't just Moss in Maricopa County — all six winners in the Local IT Leader of the Year category for this year's LocalSmart Awards expressed a similar sentiment on the podcast.
"I jokingly say that I earned a merit badge in five different branches of the emergency operations center," San Jose, California Chief Technology Officer Jerry Driessen says. "What technologists have been asking for, wanting for, a long time, but had been looking at cultural challenges, organizational challenges, funding challenges, etc., all of a sudden here was this call to action."
For other leaders, while the pandemic gave a boost to digital transformation and back-office IT efforts, it exposed the challenges of the digital divide and connectivity issues in their communities.
"It's been a really good year [for getting people access to broadband]," says Megan DelGaudio, manager of IT and GIS for Queen Anne's County, Maryland. "The state has been amazing with some of the grants that they've made available, so we're really anxious to see if we can get several areas connected."
On the podcast:
Megan DelGaudio, Manager of Information Technologies & GIS, Queen Anne's County, Md.
Jerry Driessen, Chief Technology Officer, San Jose, Calif.
Kate Kinnison, R&D Administrator, San Antonio, Texas
David Moss, Director of Data Management & GIS, Maricopa County, Ariz.
Al Short, Chief Information Officer, Washington Metropolitan Area Transit Authority
Peter Wallace, Chief Information Officer, Virginia Beach, Va.
Jake Williams, associate publisher and director of strategic initiatives, StateScoop
Things to listen for:
For the Washington Metropolitan Area Transit Authority, remote work was already scheduled to be an experiment — beginning March 16 — however, days before the experiment, it became a real-life test when administrators ordered employees to work remotely as a result of the pandemic, Short says.
In San Jose, the pandemic forced the city's noted focus on innovation to turn to digital inclusion and high-impact pilots, Driessen says.
Virginia Beach's presence as a connection point for subsea broadband cables from Europe and South America provides a unique connectivity opportunity for the five cities in the region, Wallace says.
Vulnerability and an experimentation-first mindset is key to being successful in local government, Kinnison says.
The LocalSmart podcast is a five-part miniseries highlighting the winners of the 2020 LocalSmart Awards.
Listen to all of StateScoop's podcasts on Soundcloud, Apple Podcasts, Spotify, Google Play, Stitcher or Alexa's TuneIn.