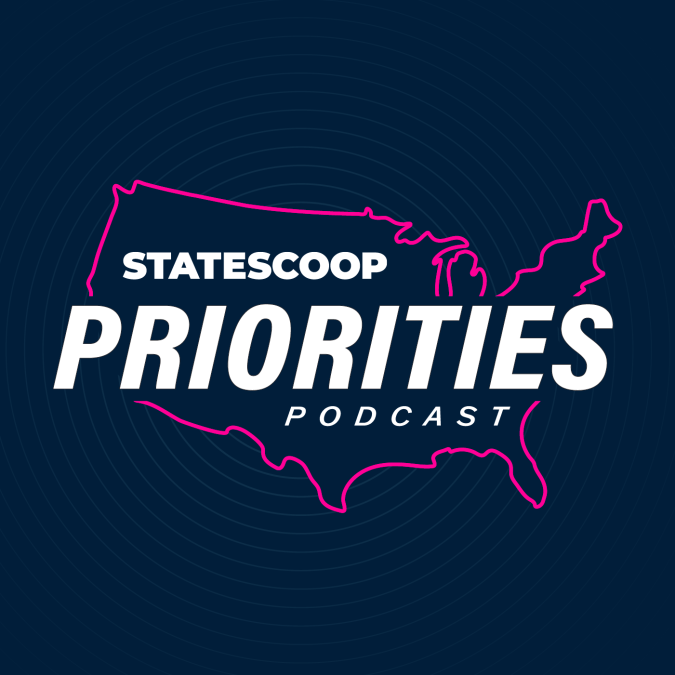 A closer look at how Florida is rebuilding IT operations
On the Priorities Podcast, Florida Chief Information Officer James Grant says the state's IT department is looking to move beyond a "sordid past" and toward a future that includes excellent cybersecurity services and strong support to agencies.
Speaking at StateScoop and EdScoop's IT Modernization Summit last month, Grant said the Florida Digital Service plans to be different. In a recent interview with StateScoop's Colin Wood, he said the service will start by focusing on providing services internally with the hope of someday scaling them out to the public.
Also on the show, Miguel Sangalang, executive director of Los Angeles' Bureau of Street Lighting, explains how the city's lighting infrastructure can expand connectivity. He gives of a preview of his talks at Smart City Expo USA this week, which cover the topics of electrification and using data to "democratize" public infrastructure.
Blockchain expert Kat Faley, director for state and local government at Chainalysis, talks to StateScoop about why state and local authorities need to prepare for the challenges and opportunities presented by cryptocurrencies. 
In the news this week:
Several states with Democratic governors have launched websites that list resources related to abortion services. The new sites are a response to the U.S. Supreme Court's decision to overturn federal protection for reproductive health services. California's site, abortion.ca.gov, contains information about legal rights, payment options and clinic locations.
The government technology incubator CivStart says 12 more companies are joining its fourth cohort of startups. The new cohort is set to receive mentorship for two years, along with product and marketing support.
The ransomware outfit Vice Society is claiming credit for a ransomware attack that hit the Los Angeles Unified School District earlier this month. An actor affiliated with the gang confirmed to DataBreachToday that it was behind the attack, but did not say if any student data had been stolen.
This episode of the Priorities Podcast is sponsored by Chainalysis.
StateScoop's Priorities Podcast is available every Thursday. Listen more here.
If you want to hear more of the latest across the state and local government technology community, subscribe to the Priorities Podcast on Apple Podcasts, Google Podcasts, Soundcloud, Spotify and Stitcher.