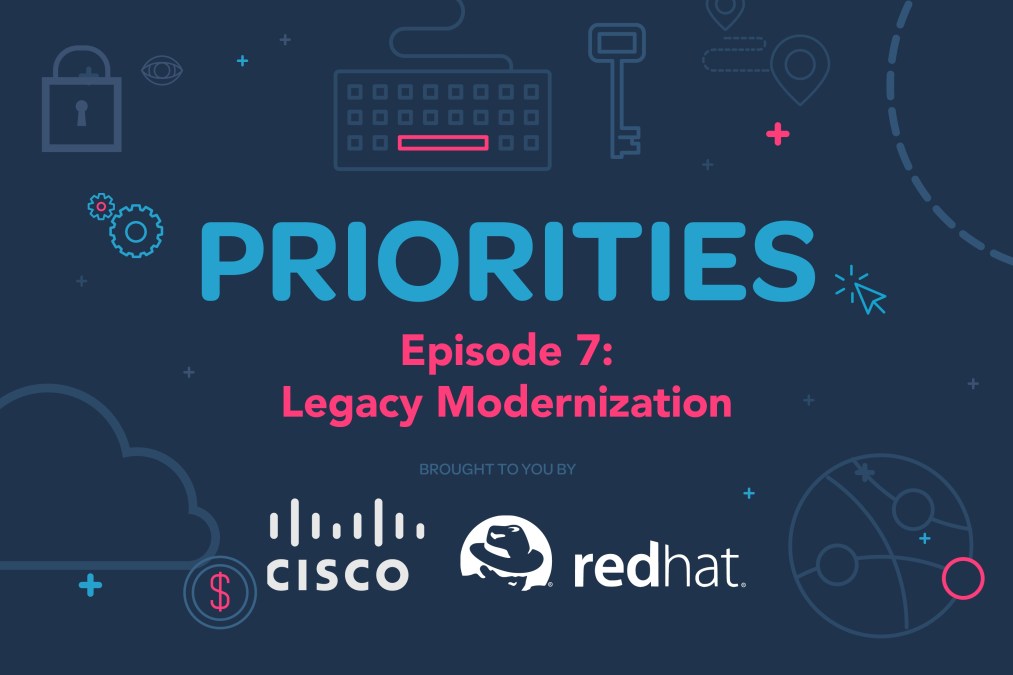 States see opportunity for innovation as they update old IT
States have a unique opportunity to innovate how they do business as theyupdatetheir legacy information technology systems, according to a group of state technology executives.
On the latest episode of StateScoop Radios Priorities podcast, experts from Arizona and Wisconsin, along with technologists from the private sector,highlighted how efforts to modernize have led states to explore implementingcloud computing and new applications.
State chief information officers have focused on modernization for several years, according to the National Association of State Chief Information Officers annual top 10 priorities list. In 2016, legacy modernization was priority No. 5 the first time it made the list since 2013.
Greg Beach, the director of innovation and enterprise collaboration for Wisconsins Department of Administration, said the states IT department has overseen the movement of state agencies' data and systems to one centralized data center which helped force modernization across the enterprise.
Further west, Arizona's Chief Information OfficerMorgan Reedsaid the state has made some progress modernizingthe states old systems butstill haswork to do. On the remaining legacysystems, Reed said the state is looking to move its email and human resources systems to the cloud.
Arizona, Reed said, is also looking into the future of the states mainframeand all indications point to cloud computing.
Were moving to cloud systems, wherever we can, Reed said. Were modernizing the way we deliver mainframes and data center services.
On the podcast:
Morgan Reed, chief information officer, Arizona
Greg Beach, director of innovation and enterprise collaboration, Wisconsin
David Egts, U.S. public sector chief technologist, Red Hat
Dan Kent, U.S. public sector chief technology officer and director of solutions, Cisco
Things to listen for:
Wisconsin has built a modernization framework to helpstate agenciesdetermine how to deal with legacy applications through a portfolio assessment, Beach said.
States need to modernize legacy applications to have the headroom to start innovating, Egts said.
Arizonas Reed said the state is evaluatingmoving to the cloud and using open source software.
The increasing focus on the Internet of Things is forcing governments to digitize more things than ever before, Kent said, which also encourages legacy modernization.
Legacy modernization will continue to be an issue for state chief information officers in the years to come, all panelists said.
Priorities is StateScoops monthly podcast that examines the leading strategies, technologies and challenges that state CIOs expect to face this year. This episode of Priorities was sponsored by Cisco and Red Hat.
In addition to listening to Priorities on StateScoop.com, you can now subscribe to the podcast on iTunes and have episodes delivered directly to your podcasts app on your smartphone when they are released.