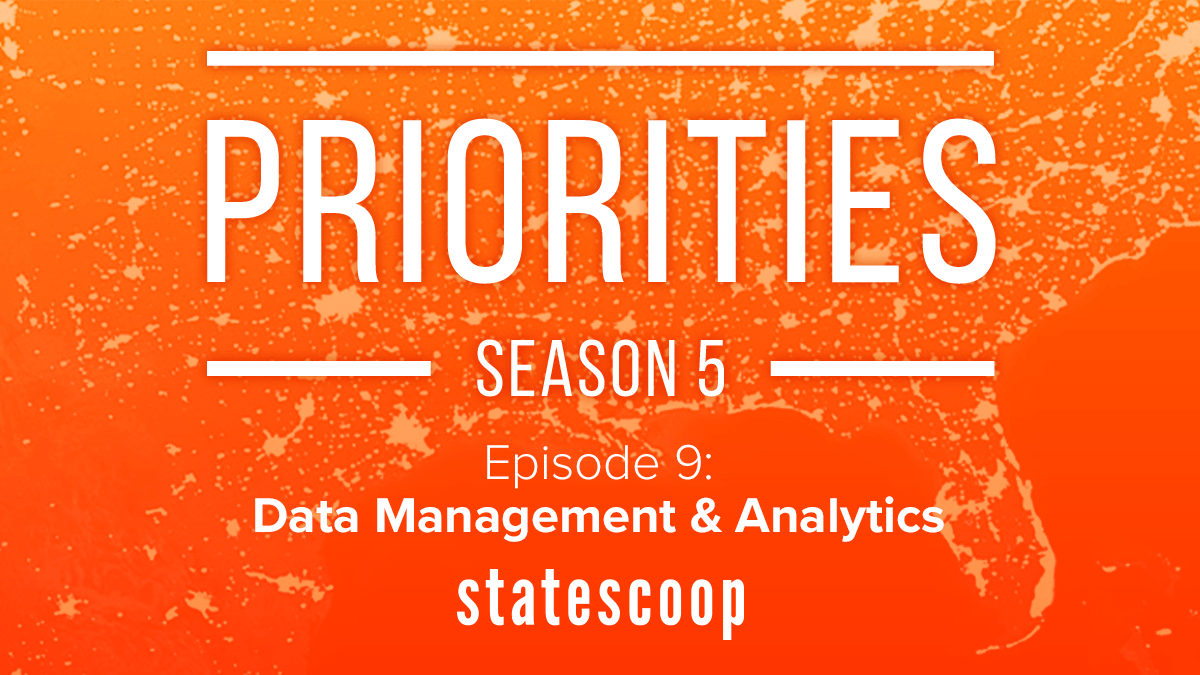 Is your city running data drills for pandemic prep?
During the coronavirus pandemic, data is guiding the decisions of government leaders on an hourly basis.
But according to Amen Ra Mashariki, the former chief analytics officer for New York City, local government agencies still have a lot of work to do on improving their data governance.
On the latest episode of StateScoop's Priorities podcast, he explains how New York's 2015 Legionnaires' disease outbreak highlighted the importance of disaster preparation beyond the emergency management agencies. Knowledge and data that his team needed to help stop that outbreak was locked up in minds and databases scattered throughout the city government, but he said there was no easy way to bring it all together. At the Mayor's Office of Data Analytics, his small team worked 18-hour days to locate the cooling towers that were spreading the disease.
"We were just getting data thrown at us," he said. "In emergencies, everyone was just throwing spreadsheets. … When it comes to responding to a citywide emergency, we really did not have a strategy in place. The strategy was 'hand the ball to MODA' and my statement is that MODA is going to crumble and get smashed under the crush of this under any emergency."
Now, Mashariki, who's currently the global director of the Data Lab at the World Resources Institute and a fellow at Georgetown University's Beeck Center for Social Impact and Innovation, is developing a guide for government agencies to develop "data drills," tabletop exercises that allow various agencies across a government organization to prepare their technology and data-sharing policies for unexpected events just as law enforcement runs drills to prepare for terrorist attacks and natural disasters.
(The guide is slated for publication through the Beeck Center in mid-October.)
"We've never been here before, so how do you plan for something that you did not expect to happen?" Mashariki says on the podcast. "My view is that data drills help you build a muscle to respond."
In some state governments, work to develop more robust data governance is already underway. Carlos Rivero, the Virginia state government's chief data officer, explains on the podcast that a pilot project started in 2018 to fight the opioid epidemic has mutated into a framework that's now helping Virginia agencies share data more readily during the coronavirus pandemic. The so-called "data trust" defines rules and roles for data-sharing, allowing agencies to hash out stumbling blocks around privacy and data ownership in advance of a crisis.
Rivero said the technology aspect of data-sharing is trivial.
"It's really the people and the process that hang us up," Rivero said. "And people more than anything else. People really are the most challenging aspect of the work we do."
On the podcast:
Amen Ra Mashariki, global director, World Resources Institute's Data Lab
Carlos Rivero, chief data officer, Virginia
Colin Wood, managing editor, StateScoop
Listen to archived episodes of Priorities from Season 5 (2020),  Season 4 (2019), Season 3 (2018), Season 2 (2017) and Season 1 (2016). Catch all of StateScoop's podcasts on Soundcloud, Apple Podcasts, Spotify, Google Play, Stitcher or Alexa's TuneIn.