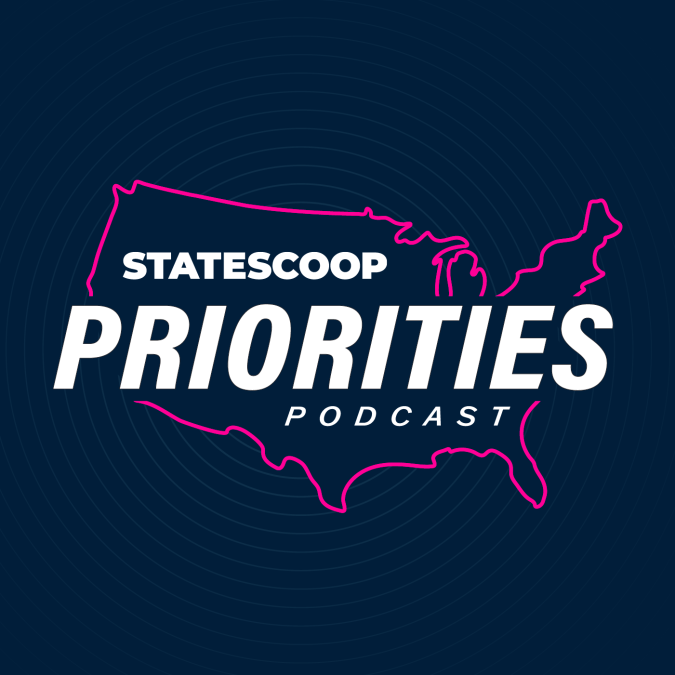 Why Nebraska's CIO changed his mind about the cloud
On the Priorities podcast, Nebraska Chief Information Officer Ed Toner explains why he changed his mind about embracing cloud services.
Toner says that while the state is still seeing good results and cost savings from a recent statewide IT consolidation, he's decided to "change directions" and move a large chunk of the state's enterprise applications to the cloud.
"We're just doing a lot of rearchitecting and putting things in the cloud where they make sense," Toner says. "I would say I'm probably going to get 80% of the enterprise apps in the cloud, which will really help my team focus on all the other things that they have to do to maintain the state."
As recently as 2019, Toner expressed concerns with cloud hosting, such as issues with data retrieval and cost-overruns. Now, he says, things are starting to change.
"At first, I don't think the cost model was there. The ROI, every time I did it, was not there," Toner says. "The providers are getting smarter and better, they're not charging the charges that they used to charge, so I think the landscape changed."
Nebraska is one of the last states to embrace cloud infrastructure more broadly, but Toner says he thinks his timing was right.
"I was likely one of the last holdouts, but I think I held out just right, because I've gotten some great deals where I'm paying the exact same thing in the cloud or less," he says.
Also on the podcast, Vermont CIO Shawn Nailor outlines his approach to the state's network modernization initiative, and Socure's Matt Thompson offers his thoughts on identity and access management in state government. Thompson is a 2023 Industry Leadership of the Year winner in this year's StateScoop 50 Awards.
In the news this week:
The ransomware outfit that compromised several city agencies in Dallas earlier this month is an offshoot of the notorious Conti operation, say researchers from Palo Alto Networks' Unit 42. The group, known as Royal, has since last year claimed responsibility for 157 incidents affecting the government, education and private sectors across at least eight countries.
New York City Council members are accusing the city's chief privacy officer, Michael Fitzpatrick, of providing false information about how the city and its agencies use facial recognition software. The city's IT department backed the privacy chief's testimony.
Oakland, California's mayor is requesting an additional $10 million to spend on cybersecurity improvements over the next two years. Mayor Sheng Thao asked the city council to fund cybersecurity upgrades. Oakland was hit by a ransomware attack in February that shut down its network for several weeks.
StateScoop's Priorities Podcast is available every Thursday. Listen more here.
If you want to hear more of the latest across the state and local government technology community, subscribe to the Priorities Podcast on Apple Podcasts, Google Podcasts, Soundcloud, Spotify and Stitcher.