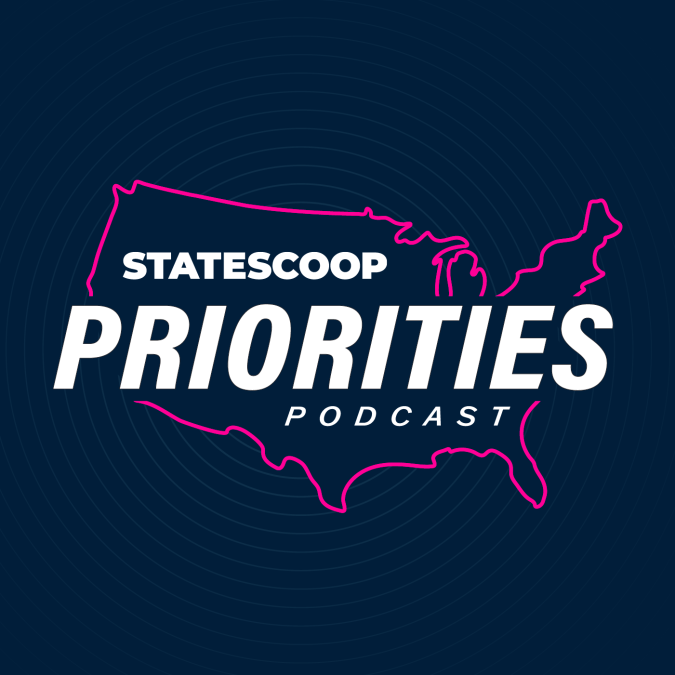 'It takes a village' to close California's broadband gap
On the Priorities podcast, California Chief Information Officer Liana Bailey-Crimmins explains how she is leading efforts to expand "middle-mile" broadband.
Bailey-Crimmins, who was confirmed as CIO and director of the Department of Technology on May 1, says her department is responsible for constructing fiber optic infrastructure in areas where internet providers have not yet installed lines.
"In some cases, you have internet service providers where it just didn't make economic sense, they didn't actually wire certain communities," Bailey-Crimmins says. "So you have to look at it from an entire ecosystem."
Bailey-Crimmins says the state's middle-mile effort, along with federal broadband funding and work underway at the California Public Utilities Commission, is aimed at closing a connectivity gap that leaves 1 in 5 California residents without access to high-speed internet.
But even more work is required to close the digital divide, she says.
"What we have to do is not only the one-time investment, but make sure that you have the ongoing investment," Bailey-Crimmins says. "You have to think about everything more holistically, so you do have to be a couple steps ahead and not just focus on that one project."
Bailey-Crimmins is a 2023 StateScoop 50 Award winner.
Also on the podcast, Washington, D.C.'s new chief data officer outlines his approach to the new role. And Deloitte's Srini Subramanian offers his thoughts on being a StateScoop 50 Award winner, as well as what NASCIO-Deloitte's 2022 cybersecurity survey means in 2023.
StateScoop's Benjamin Freed offers updates on Code for America's 2023 Summit, its employees' efforts to unionize and the latest with the group's brigade network.
In the news this week:
The U.S. is charging a Russian national for ransomware attacks, including a 2021 cyberattack against the Washington, D.C. police department. The Justice Department this week unsealed indictments against Mikhail Matveev, who lives in Kaliningrad, Russia.
The Bloomberg Philanthropies City Data Alliance is adding 20 new cities, which are committing to use data to improve resident outcomes. The program began last year after a $60 million investment from former New York Mayor Michael Bloomberg.
Missouri CIO Jeff Wann is stepping down. Wann spent nearly three-and-a-half years leading the state's IT division. Wann prioritized IT modernization and citizen-centric services in Missouri.
StateScoop's Priorities Podcast is available every Thursday. Listen more here.
If you want to hear more of the latest across the state and local government technology community, subscribe to the Priorities podcast on Apple Podcasts, Google Podcasts, Soundcloud, Spotify and Stitcher.