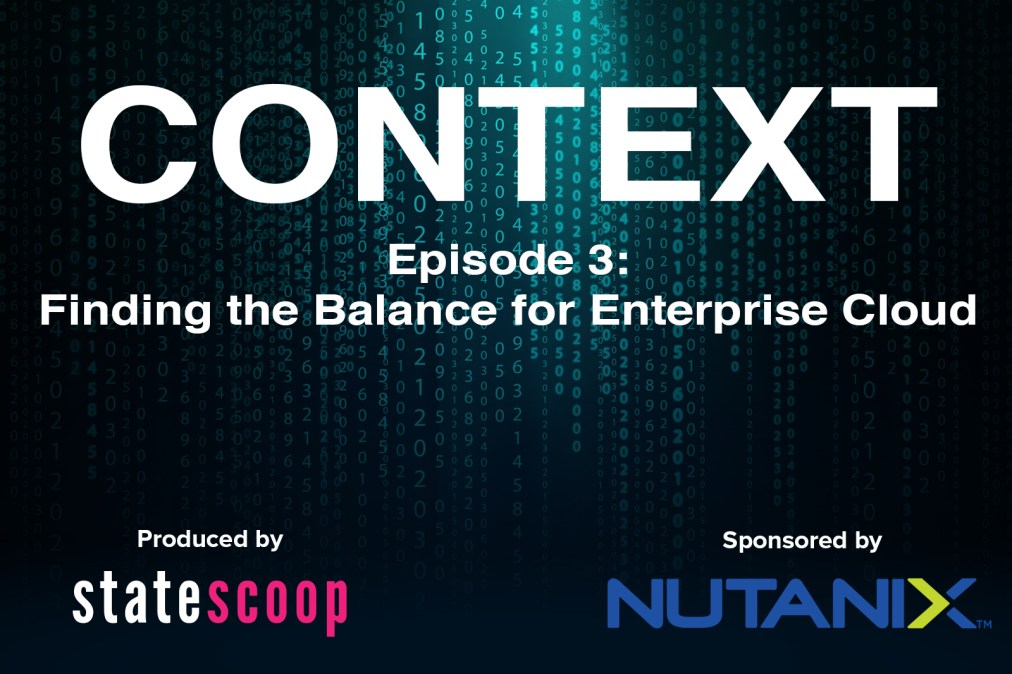 How state, local government can find the right balance with enterprise cloud
State and local government agencies are moving some workloads to the cloud, and Nutanix feels that a measured and balanced approach to the cloud is the best approach for IT leaders to consider.
John Pellettiere, Nutanixs national sales director for SLED, said states should consider both public and private cloud infrastructure a hybrid cloud format.
Many state and local agencies are working with significant budget limitations and concerns over maintaining security and privacy of sensitive or even classified data, Pellettiere said on Context. This means that some workloads are a long way off, if ever, from going to the public cloud.
Indeed, the National Association of State Chief Information Officers2016 state CIO survey reported that 51 percent of states have applications in the private cloud, while 25 percent have apps in a public cloud.
Consistent workloads from applications like email and collaboration tools are probably best suited to be maintained in a private cloud, hosted on-premise in a states data center, Pellettiere said. The predictability of the static workloads makes it more cost effective for agencies to know how much those operations will cost and to run them out of their own facilities.
But when it comes to private cloud, agencies will find some challenges when it comes to trying to predict the workload they would need.
The costs for a private cloud, or an on-prem data center, start to escalate when agencies try to find out how to purchase and maintain enough infrastructure for the highest intensity moments in their work cycle, Pellettiere said. This is where public cloud can really save the day by enabling an agency to access highly scalable resources for a finite period of time and then turn them off when the intense period is over.
Busy times of the year like tax season or specific public safety incidents make sense for workloads that need to be rolled out for a temporary need, Pellettiere said.
On the podcast:
John Pellettiere, National Sales Director -SLED, Nutanix
Jake Williams, Manager of Strategic Initiatives, StateScoop
Context is StateScoops podcast examining the issues facing state and local governments in depth. The podcast talks with industry and government leaders about the deeper context of those issues and their unique approaches to them.
This episode of Context was brought to you by Nutanix.