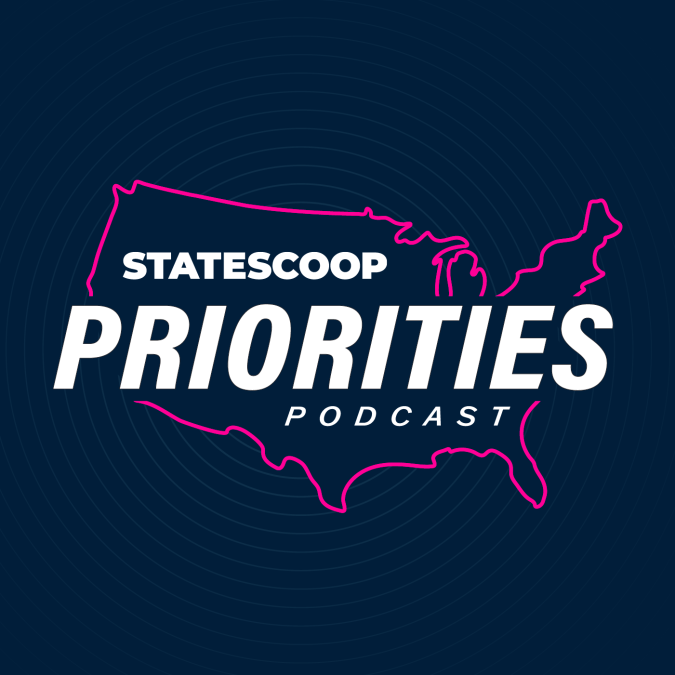 How Michigan State U. is pushing broadband expansion
On this week's episode of the Priorities podcast, Michigan State University CIO Melissa Woo says the university is pursuing broadband expansion across the state, thanks to funding from the federal government.
The university, in partnership with the Merit Network, will extend and install infrastructure that connects main fiber optic service lines to communities that are underserved or entirely without access to high-speed internet. The focus of the project, Woo says, is not on new infrastructure construction but rather the "middle mile" which connects the more than 380,000 homes and businesses in the state that lack any internet connectivity.
This work in Michigan differs from many projects in other states. Instead of a state-government-run effort, it's being lead by the university.
"The reason we're passionate about this at Michigan State University is that we are a public university and this is supporting the public good," Woo says on the podcast. "It is part of our mission as Michigan's land grant university to make sure that there is equal opportunity and access for all Michiganders."
For more conversations on higher education information technology, check out EdScoop's Cutting EDge podcast.
In the news this week: 
Rhode Island could someday allow some of the state's registered voters to cast their ballots online. Gov. Dan McKee last month signed a bill that clears a pathway for online voting, over the objections raised by election security advocates and many of the state's election officials
Nevada has a new state CIO. Timothy Galluzi had been serving as the state's director of enterprise IT. Galluzi fills a role left vacant by the departure of Alan Cunningham, who said he left after his job had been "altered dramatically."
A new law in Virginia requires state agencies and local governments to report cyber incidents within 24 hours of detection, making Virginia the latest in a growing number of states requiring public-sector entities to report events like ransomware and data breaches. The new law also puts state CIO Bob Osmond in charge of a working group tasked with refining incident reporting policies.
StateScoop's Priorities Podcast is available every Thursday. Listen more here.
If you want to hear more of the latest across the state and local government technology community, subscribe to the Priorities Podcast on Apple Podcasts, Google Podcasts, Soundcloud, Spotify and Stitcher.