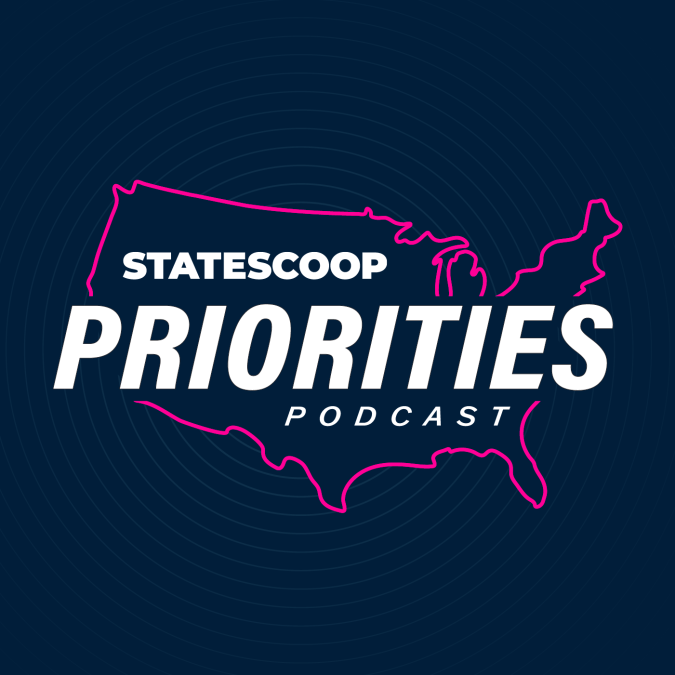 Governments can build trust with digital services, firm says
On this week's Priorities podcast, Brenden Elwood, vice president of market research at CivicPlus, says his company's latest research shows that local governments can boost public trust by offering digital services.
Elwood says the company's latest report shows that residents in communities with digital services are more satisfied and trusting of their local governments. More than half of respondents who said they didn't trust their local government said they'd support their local government buying software that boosts transparency.
Elwood says the responses indicate that it's a lack of transparency causing the public's trust in local government to break down.
"The results from our data strongly support that when people are aware of whatever that solution is, they support tax dollars being spent on those solutions, which is a huge thing," he says.
Also on the podcast is Kim Majerus, vice president of Amazon Web Services' U.S. Public Sector Education, State and Local Government division. She explains the company's commitment of $20 million for K-12 cybersecurity education, an announcement that coincided with the White House's K-12 cybersecurity summit last month.
In the news this week:
Delaware Gov. John Carney this week signed into a law new data privacy act, makes the state the 12th in the country with such a law on the books. Delaware's version provides consumers the right to know if a business possesses their data, correct the data, request that business delete the data and obtain a copy of the personal data a business might have.
The National Association of State Chief Information Officers announced the finalists of its annual State IT Recognition Awards program. The association named 31 finalists across 10 categories, ranging from cybersecurity to business-process innovation. More than 80 NASCIO members selected the finalists from a pool of more than 100 entries.
A new generative artificial intelligence policy outlines how executive branch agencies in Kansas can embrace the new technology in a way that prioritizes citizens' data and privacy while remaining nimble enough to adapt to new innovations. The policy, which came from the state's IT office, applies to all business involving the state.
StateScoop's Priorities podcast is available every Thursday. Listen more here.
If you want to hear more of the latest across the state and local government technology community, subscribe to the Priorities Podcast on Apple Podcasts, Google Podcasts, Soundcloud, and Spotify.