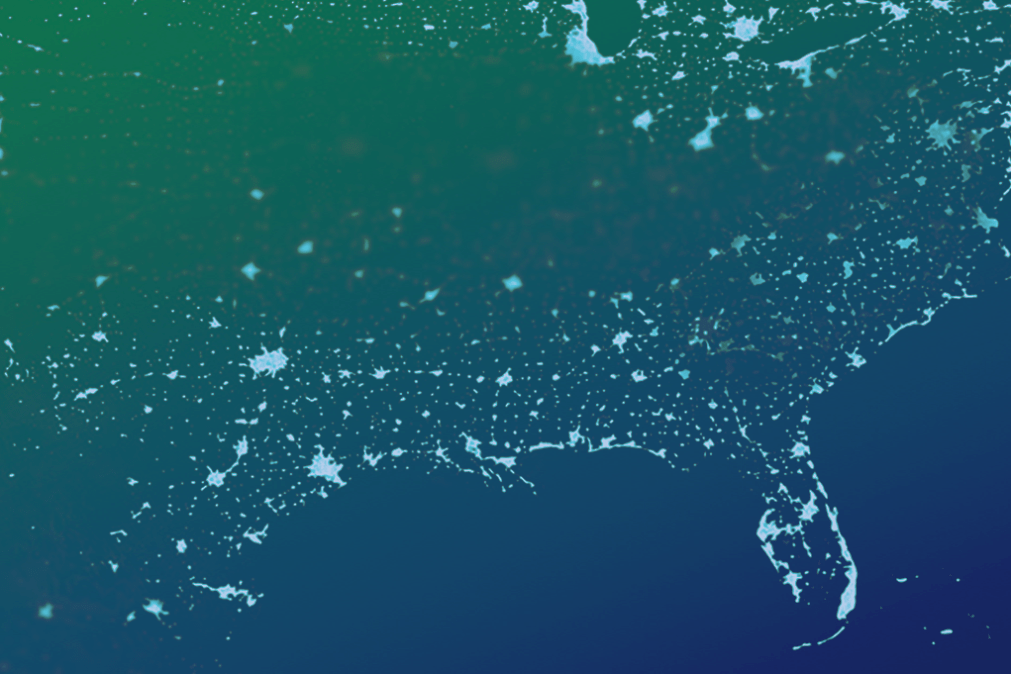 Google is digital government's true homepage, remind experts
In state government, the transition to digital services is a never-ending process. As constituents evolve, so must the bureaucracies that serve them. Refining the way citizens access the daily services they need, whether through mobile apps, websites or internet-connected devices, is an increasingly important task across all departments of state government.
Two veterans of those efforts, Georgia Chief Digital Officer Nikhil Deshpande and Massachusetts Chief Digital Officer Holly St. Clair, are familiar with what it takes to turn a state government website into a "digital front door" to welcome citizen interactions. Deshpande said a large part of his job is creating and maintaining new platforms that bridge Georgia residents to their government, and sometimes that means upending traditional ways of thinking about digital platforms.
"As the new generation starts interacting, they are not interacting with the traditional 'walk in and talk to someone,'" he said. "They prefer text, they prefer to just use their phones, chatbots, digital assistants. We have to consider that as well."
The digital channels that governments are using to engage younger constituents are important, but the traditional modes of communication must be retained for people who aren't going to make the shift to new technologies like chatbots, Deshpande said.
"That is some of the reason for us focusing on the newer channels, but we have to make sure we don't forget the people who still do walk in and use paper," Deshpande said. "Figuring out that medium of making sure that the content is all centralized and can be syndicated across multiple channels, then we can still maintain that consistency and that experience that constituents face."
St. Clair and Deshpande agreed that making each channel — whether analog or digital — constituent-centric and user-focused was key to improving access to services and intra-government communication.
"When we start talking to agencies, we feel like we're probably the only ones at the table that are representing those citizens. It's not that agencies don't care about it, but it's not something that they have been considering in conversations," Deshpande said.
For some agencies that St. Clair and Deshpande work with, the challenge is making it easier and quicker for citizens to find information. While government websites were traditionally designed with each specific agency in mind, the two digital officers say people would much rather be able to access services with a simple search rather than click through page after page.
"When I talk to people during the day, they'd say 'how is someone going to find us on the homepage? We're six or seven clicks down,'" St. Clair said.
She said she'd tell agencies to think of someone looking for where to purchase an item like a three-ring binder or a snow shovel.
"I'd say 'OK…What's the first thing you'd do?' " St. Clair said. "And they say 'Oh, I'd pull out my phone and search and go straight to the information I need."
St. Clair said she'd then ask her colleagues if that meant going directly to the homepage of a school-supply or hardware store, to which the answer was usually "no."
Deshpande said agencies need to understand that "Google is your homepage." And as their constituents become more reliant on technology, it's the responsibility of information technology leaders like Deshpande and St. Clair to make sure government keeps up.
"It's not like we build a website and say 'Oh, that's done, glad we don't have to do that for another six years,'" St. Clair said. "It's an ongoing product no matter if its something off the shelf or you're building your own, it is an ongoing development project that we have to oversee for the foreseeable future, and we need to get good at changing and rapidly adapting and evolving with technology advancements."
On the podcast:
Holly St. Clair, chief digital officer, Massachusetts
Nikhil Deshpande, chief digital officer, Georgia
Jake Williams, associate publisher and director of strategic initiatives, StateScoop
Things to listen for:
Most of our government workforce doesn't resemble the base constituency growing up in this digital environment

, St. Clair says.

The linear narrative of clicking through a website is bygone — everything is a search now, St. Clair says. This is important to understand how to update old websites of agencies and governments. 

Government communications teams are focused on traditional media, and sometimes still think of web-level media as second- or third-level interactions. That's not the case for consumers or constituents anymore, St. Clair says.

Constituents don't care what division or department you're in — they just want answers when they go to a website, which is why redesigning user-first is so critical, Deshpande says.

"We are not Pinterest, we are not Netflix," Deshpande says of government services — constituents don't want to spend a lot of time browsing government sites.