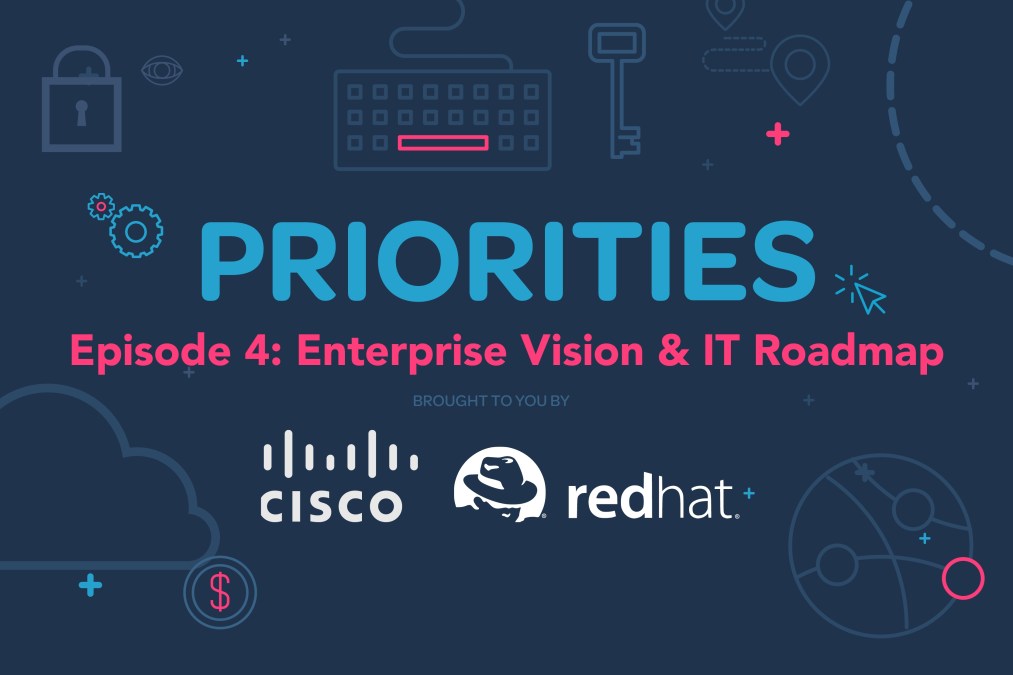 Effective IT roadmaps help states plan for the future, streamline services
Developing an IT roadmap can help states plan for the future and streamline services to make the government operate more efficiently, said experts on the latest episode of StateScoop Radios Priorities podcast said.
"[We're]partners in performance with our agencies, Minnesota CIO Tom Baden said on Priorities. He added histeam looks"to coordinate and orchestrate against other projects so that wherever we build an asset, weve got an eye for where else that asset can be used."
Planning for the future of their IT is top of mind for state IT executives: On the National Association of State Chief Information Officers annual top 10 priority list, enterprise vision and IT roadmap appeared in the No. 6 priority slot. The topic debuted on the list in 2014 as priority No. 5, and was No. 7 in 2015.
Developing these long term plans is essential, said private sector experts from Red Hat and Cisco said on Priorities. Not only can it save money, it can demonstrate the importance of IT to lawmakers
The enterprise vision and IT roadmap that the IT organizations come up with, they have to be tied back to the business objectives of the state, saidDavid Egts, the U.S. public sector chief technologist for Red Hat.You can't be an IT person and say that you're focusing on data center consolidation, or moving to the cloud or working on cybersecurity.
"You can't do those things in a vacuum. You need to ask yourself: Why are you doing these things? What is the benefit to the citizen of the state? What is the benefit to the executive or legislative branch?
On the podcast:
Tom Baden, chief information officer, Minnesota
William Chumley, chief customer officer, Colorado
ThomGuertin, chief information officer, Rhode Island
Dan Kent, U.S. public sector chief technology officer and director of solutions, Cisco
David Egts, U.S. public sector chief technologist, Red Hat
Things to listen for:
In Minnesota, Baden said state placed a strong focus on cybersecurity before it started developing its strategic IT roadmap.
Colorado develops five-year strategic IT plans and issues yearly updates that outlinepriorities and evaluate performance, Chumley said.
In addition to cybersecurity, strategic plans should have astrategy to help cope with the workforce challenges facing states, Baden said.
In Rhode Island, Guertin said Rhode Islands strategic vision has general IT workers undergoing project management training so that representatives from the IT department can be seen as thought leaders in the overall project planning process in state government.
The Internet of Things presents a new opportunity for state IT shops to think about their processes and strategies in a dramatically different way that will enable them to change how they deliver services and potentially enable them to save money, Kent said.
Priorities is StateScoops monthly podcast that examines the leading strategies, technologies and challenges that state CIOs expect to face this year. This episode of Priorities was sponsored by Cisco and Red Hat.
Contact the reporter who wrote this story at jake.williams@statescoop.com and follow him on Twitter @JakeWilliamsDC .