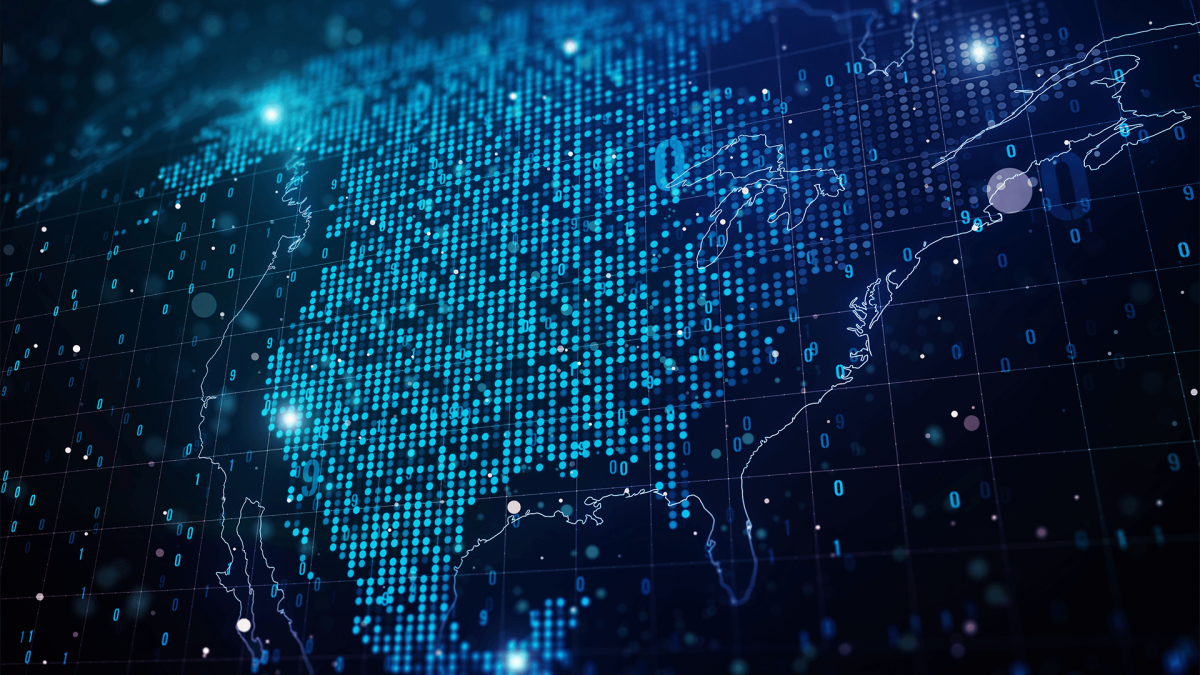 Coronavirus pandemic sparked modernization, future growth in states
The coronavirus pandemic — and the rapid shift to a remote workforce that followed — gave state and local governments the spark they needed to modernize systems in a more efficient way.
"That timeline [to modernize] has been crunched in a really, really massive way," says Kelsey Nelson, public sector product marketing manager at Okta. "Not only do we need to make sure that our work can deliver services or be productive in uncertain work scenarios, but also, how do we deliver these new digital services?"
On a new podcast produced by StateScoop and underwritten by Okta and Carahsoft, Nelson and Keith Casey — a group product marketing manager at Okta — outline how public sector agencies should take these transformations as a kickoff point for effective and efficient modernization over the long term.
Modernization stumbles, then successes
State and local governments already had been making headway on modernization in recent years, but the pandemic shifted those efforts into hyperdrive as those agencies needed to keep systems up and running at a crucial time. Casey says the crunched timelines sometimes made things stressful for citizens interfacing with government services. But overall the situation has provided a crash course in rapid deployment.
On the government employee side, one of the main challenges was supporting wide-scale telework where less than 10 percent of agencies had regular work-from-home or teleworking ability, Nelson says.
Moving forward, agencies can now evaluate how the work they did in crisis mode can scale efficiently.
"I think a lot of what government agencies are questioning right now is 'What can I shift? What can I deliver? And how do I do so in an efficient way?'" Nelson says.
Cloud-enabled security and services
With telework up and running, and large agencies relying on cloud computing to support that, public sector officials need to work on allowing the reuse of standards and protocols to maintain efficiencies. To do this, specifically, officials need to avoid the silos established during tech transformation over the last few decades and instead establish a "common language" at the architecture and protocol layer.
By establishing a common language between systems in the cloud, agencies have the ability to more seamlessly share data and experience for the user in a way that simplifies things like login and reduces data duplicity, Casey says.
Grounding digital services in security
The silos that often plague governments in modernization projects are the exact things cities like Las Vegas want to avoid, Nelson says. With more than half a million residents, the city needed a way to make sure citizens are being served as successfully as possible.
"As a citizen, nothing's more frustrating than when you have to log into one system to pay a parking ticket, but then I have to log into another system to then pay utilities," Nelson says. "We want to make sure that we can make things as easy as possible and that's really what [cities like Las Vegas] are oriented toward."
In Las Vegas, that meant consolidating a lot of the disparate systems that handle different functions and establishing crisp and clear access to core services, all protected and secured by multi-factor authentication.
The city is "really grounding it in that piece first and making sure that that part of it is seamless," Nelson says. "They're doing some interesting things on how they can better leverage that same and extend that identity foundation."
Kelsey Nelson is a product marketing manager at Okta specializing in security solutions. Prior to joining Okta, Kelsey lead product and business communications at tech startups varying from enterprise software to edtech.
Keith Casey is a group product marketing manager at Okta and currently works on identity and authentication APIs with the platform team. Previously, he served as an early developer evangelist at Twilio.
Listen to the podcast for the full conversation on accelerating digital services in state and local government. You can hear more coverage of "IT modernization in government" on our StateScoop radio channels on Apple Podcasts, Spotify, Google Play, Stitcher and TuneIn.
Also, read more from leaders about how state and local agencies are modernizing identity authentication.
This podcast was produced by StateScoop and underwritten by Okta and Carahsoft.