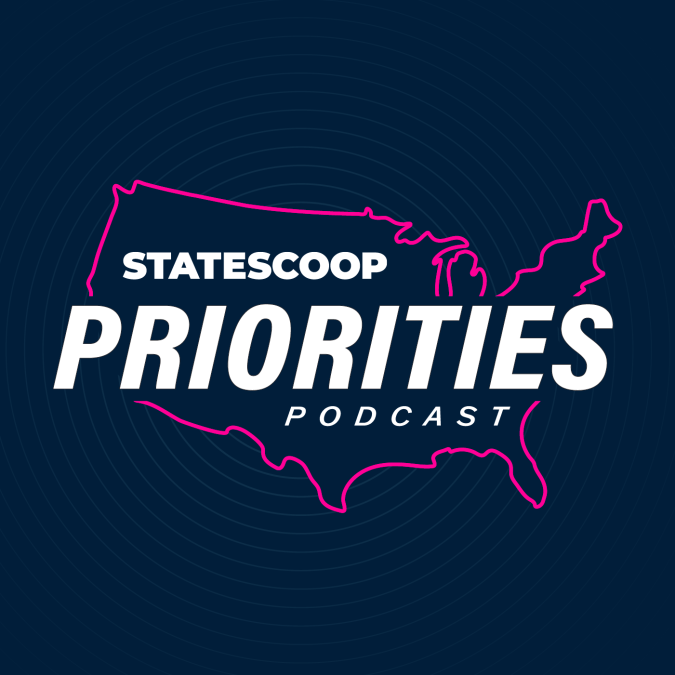 Cloud conversation turns to maturity in Arizona
On the Priorities podcast, Arizona Chief Information Officer J.R. Sloan says his state has made so much progress embracing cloud computing that he can now talk not just about encouraging cloud use, but maximizing it.
"We've really kind of gotten far enough along in that journey that we're really talking about maturity at this point," Sloan says. "How do we prove that we're actually getting good at this process and being good stewards of the tax dollars that we're spending to support our services in the cloud?"
Sloan says proving the value of the cloud investment means demonstrating how it can help the state expand services and security.
"We've completed that baseline which now gives us a place that we can start to look at how we build on that maturity going forward," Sloan says. "We can continue to assess not just our operational security, but the maturity of our data platforms, our people and then more of the technology we're using going forward."
Sloan is a StateScoop 50 Award winner this year.
Also on the show, West Virginia CIO Josh Spence describes how he's looking to collaborate more with other agencies in the state.
In the news this week:
More than a year after cryptocurrency markets crashed, a new report shows the economic benefits many mayors sought by encouraging digital currencies did not stick. The Brookings Institution report says the startups and jobs to come to cities following the crypto boom have been relatively few. The report's authors encourage cities to give emerging technologies a more thorough look before leaning on them for economic development. 
Georgia's IT agency is helping agencies embrace cloud by offering free Amazon Web Services certifications. The certifications are available as part of a collaboration between the agency and the Technical College System of Georgia. Employees can participate in an 8-week hybrid course. The first cohort of 20 students graduated in May. 
Jonathan Porat, California's former chief technology and innovation officer, is now the state's chief technology officer. Before overseeing California's digital IT initiative, he was Seattle's technology client engagement manager. Porat takes the role after the abrupt departure in January of Suzanne Changus. 
StateScoop's Priorities Podcast is available every Thursday. Listen more here.
If you want to hear more of the latest across the state and local government technology community, subscribe to the Priorities Podcast on Apple Podcasts, Google Podcasts, Soundcloud, Spotify and Stitcher.