Oakland County
Winners of the cybersecurity award in the 2020 LocalSmart Awards said the pandemic shifted the way they approach cybersecurity.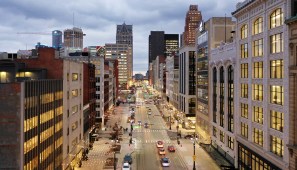 Known for his dedication to public service and a focus on getting people to cooperate across jurisdictional boundaries, the 30-year IT veteran steps down.
Bridget Kravchenko, who spent nearly 25 years in the private sector, succeeds Chris Burrows, who stepped down in February.