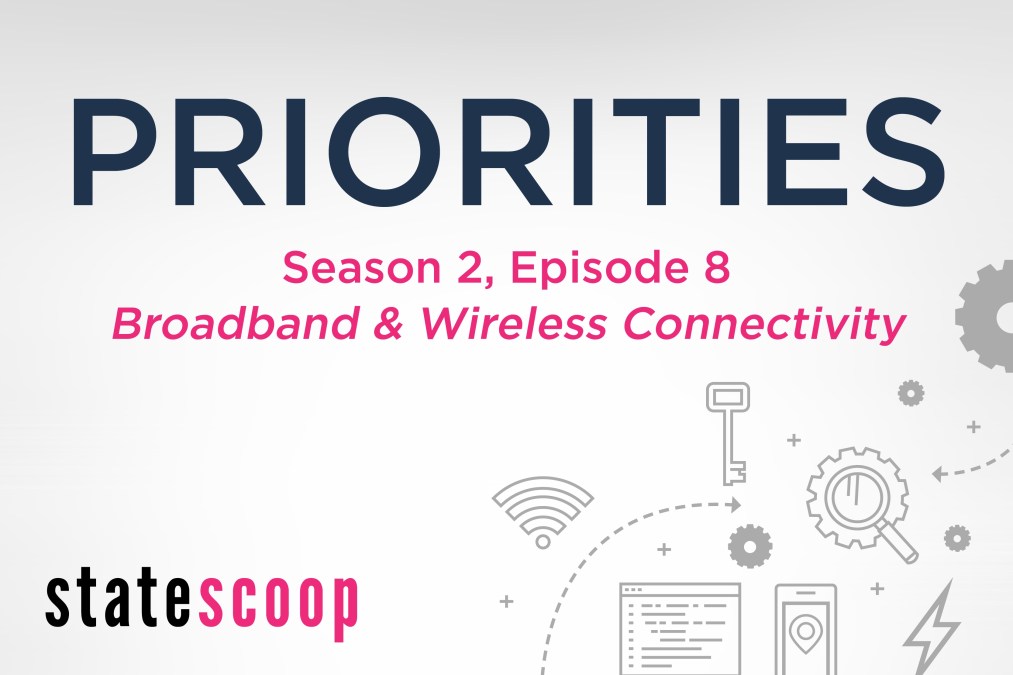 With limited control, Virginia still tries to move the needle on broadband
In Virginia, broadband is an area where the state has little to no control but that doesnt stopstateSecretary of TechnologyKaren Jackson from trying.
The biggest challenge [with broadband] is that its one of those areas where we have little to no control, Jackson says on the latest episode of StateScoops Priorities podcast. Broadband is an unregulated service, so the ability to force or coerce or try to drive deployment in an environment that is very much driven by stakeholders, shareholders and the market is a very daunting task.
In response, Jackson and her team look to improve broadband coverage howeverit can through partnerships,and in some cases just getting out of the way.
Weve done some work with our schools to look at cooperative buying so each one is not going out on their own, and you can do it more in a consolidated fashion and get some benefits of an economy of scale, Jackson says. Were resorting to trying to be as creative as possible, take down barriers where we can, try to get out of deployments where we can and make our assets available.
Jackson says the state government evaluates its own infrastructure buildings, towers and the like, to make sure that it can be a facilitator between the private sector broadband industry and the states residents who need service.
All of these are things were having to look at because the traditional assumption that the market will eventually get there just isnt going to hold when the places that are left to be connected are truly the farthest out, the hardest to reach and the most expensive to reach, Jackson says.
On this podcast:
Karen Jackson, secretary of technology, Virginia
Jake Williams, associate publisher and director of strategic initiatives, StateScoop
Things to listen for:
Virginias broadband initiative dates back to the late 2000s. Since then, the state has been trying legislative and executive initiatives to bring broadband to all of its citizenss.
Through the states Center for Innovative Technology, the Commonwealth has invested in building a team to unite communities and industry around getting access to broadband. The CIT program helps companies and communities with broadband projects from the visioning process to the execution of projects.
Broadband is no longer a luxury, Jackson says. Instead, government and industry needs to start treating it like a utility.
Under Governor-elect Ralph Northams administration, Jackson expects the states broadband work to continue.
Thestates tobacco commission has released a request for proposal for a $10 million build out of broadband service along the south side of the state.
Priorities is StateScoops regular podcast that examines the leading strategies, technologies and challenges that state CIOs expect to face this year.
In addition to listening to Priorities on StateScoop.com, you can now subscribe to the podcast on iTunes and have episodes delivered directly to your podcasts app on your smartphone when they are released.