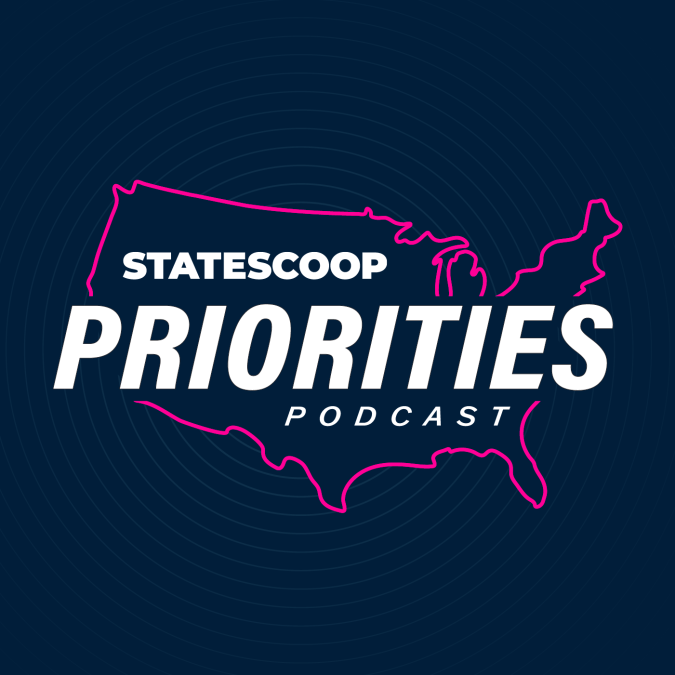 A tale of two states' cyber strategies
On this week's Priorities podcast, two state technology officials share details of recent changes to their cyber strategies.
Former Louisiana Chief Information Security Officer Dustin Glover explains his new role as chief cyber officer. Glover was promoted to the new role earlier this month after the role of CISO became overloaded with responsibilities. In addition to running enterprise cybersecurity for the state, Glover has helped more than 100 local governments with cyber incidents.
Meanwhile, in Washington, state CIO Bill Kehoe outlines his plan for what he's calling a One-WaTech approach to cybersecurity. He tells StateScoop that he's attempting to get everyone in the organization on the same page with regard to IT security as more of the state's infrastructure enters the cloud.
In the news this week:
States will likely need an extension to take advantage of the federal cybersecurity grants included in last year's infrastructure law, according to Doug Robinson, executive director of the National Association of State CIOs. CIOs planning their cyber strategies are eyeing the looming Sept. 30 end of the fiscal year as they continue to wait for guidance from the Department of Homeland Security.
New research shows cities and counties are making progress spending their American Rescue Plan funding. The National League of Cities, the National Association of Counties and Brookings Metro say the nation's largest cities and counties had by last December allocated 40% of the $62 billion distributed over the first two years of the program.
New Mexico's new CIO says he's targeting cybersecurity as Gov. Michelle Lujan Grisham pushes to connect more residents with broadband. Peter Mantos tells StateScoop in an interview the state's redoubling its cybersecurity efforts after a ransomware attack that hit Bernalillo County in January. That includes moving all agencies to two-factor authentication.
StateScoop's Priorities Podcast is available every Thursday. Listen more here.
If you want to hear more of the latest across the state and local government technology community, subscribe to the Priorities Podcast on Apple Podcasts, Google Podcasts, Soundcloud, Spotify and Stitcher.