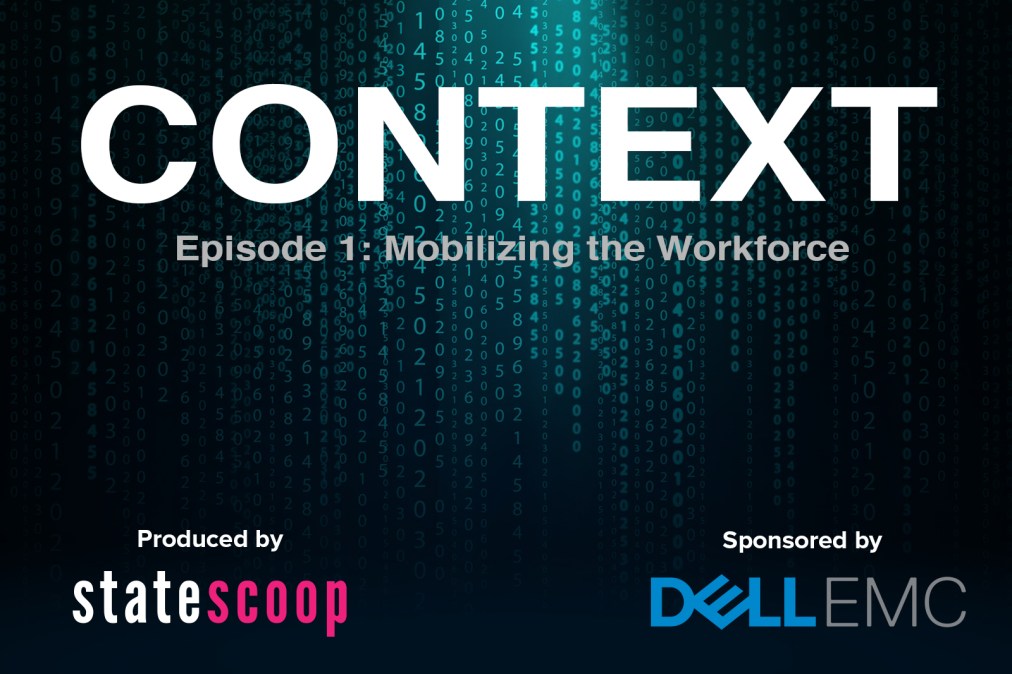 States look to mobilize the workforce beyond just smartphones
Its been nearly a decade since smartphones becamea mainstay in the citizen experience, but government is still coming to grips with how to tackle the challenges of the technology.
Though on the first episode of StateScoops Context podcast, DellEMCs State and Local Government Strategy Consultant Mary Ellen Buzzelli said that smartphones areonly one part of how governments across the U.S. are embracing mobility.
Mobility today includes many components, Buzzelli said. Whether its end user devices such as laptops, tablets, smartphones, it also includes networks, infrastructure, applications and security.
While mobility has pretty well permeated state and local government 53 percent of respondents to the National Association of State Chief Information Officers annual CIO survey call it a medium or high priority Buzzelli believes that utilizationwill continue to increase in coming years.
In addition to mobility efforts to streamline internal government operations, governments are also turning to mobile technologies to improve the citizen experience.
I want to point out again that [mobility] is for citizen engagement, Buzzelli said. What were seeing from the perspective from the citizens is that they want to be able to access information and take care of tasks from a mobile device."
On the podcast:
Mary Ellen Buzzelli, state and local government strategy consultant, DellEMC
Jake Williams, manager of strategic initiatives, StateScoop
Key takeaways:
States like Michigan are creating their own access points for citizens to reach online digital government services. MIPage, Michigans offering, offers that one-stop area of access.
Almost all 50 states participate in NASCIOs mobile app catalog , which boasts more than 300 apps for government that can be repurposed by other states.
Legacy modernization is a huge challenge for government mobility efforts, Buzzelli said. Some digital government services are housed on legacy technology that might not be mobile-ready.
Mobility can improve the efficiency of public safety, law enforcement, human services and public works workers by giving them more time doing their specific tasks, without as much time on compliance paperwork and reporting.
Government will probably never see a 100 percent mobile workforce because of the face-to-face nature of some government agencies like courts and corrections departments, Buzzelli said.
Context is StateScoops podcast examining the issues facing state and local governments in depth. The podcast talks with industry and government leaders about the deeper context of those issues and their unique approaches to them.
This episode of Context was brought to you by DellEMC.
In addition to listening to Context on StateScoop.com you can now subscribe to the podcast on iTunes and have episodes delivered directly to your podcasts app on your smartphone when they are released.
Contact the reporter who wrote this story at jake.williams@statescoop.com, and follow him on Twitter @JakeWilliamsDC .