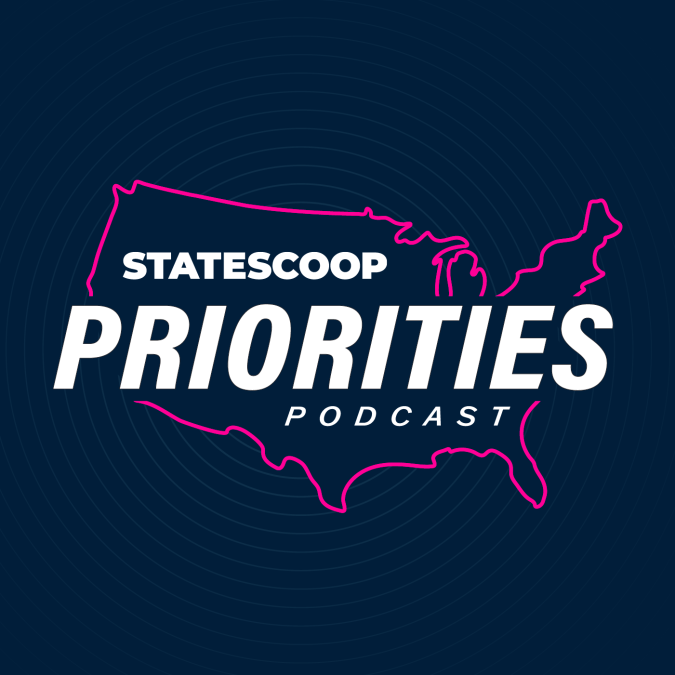 Emergency mutual aid for local IT offices
On the Priorities podcast, the IT director of a Chicago suburb proposes a "mutual aid" effort that he says could provide local government IT operations new emergency support capacity.
Anthony Ardolino, IT director of Tinley Park, Illinois, proposed a concept called Mutual Aid for IT Departments, or MAID, at the annual conference of the Illinois chapter of Government Management Information Sciences International, a professional IT association.
Ardolino says his concept could help smaller governments respond to crises — like ransomware attacks or even disasters like tornadoes, fires or floods.
"It's more than just collaboration and 'how do you do things?'" Ardolino says. "It's starting to formalize agreements amongst different municipalities so that in the event of a disaster, we can be there to help you."
He says the mutual aid effort could be similar to those widely used by public safety agencies. These sharing efforts, which became especially common after 9/11, allow fire, law enforcement and other public safety agencies to respond to events and share resources in different jurisdictions when asked.
The key part is 'when asked,' Ardolino says.
"Let's put some guard rails on it and say specifically that we're here to do X, Y and Z," Ardolino says. "It would really be there for a disaster or emergency situation."
Ardolino says he's soliciting feedback from other municipalities in Illinois who are interested. If there's significant interest, he says, he'll meet with the leadership of public safety mutual aid groups in Illinois to gather information on best practices and next steps, and then begin launching a formal organization.
In the news this week:
Pennsylvania Gov. Josh Shapiro is tackling digital services transformation via a new executive order released this week. The order creates the Commonwealth Office of Digital Experience, or CODE PA, and establishes an in-house digital services team to modernize state services. Shapiro says the new office will build a user-friendly online experience for all Pennsylvanians and save taxpayer money.
California's IT department is being criticized by the state auditor's office, which found that the agency continues to struggle with long-term strategic planning and project oversight. The audit also found that that lack of planning and oversight leaves state agencies open to cyberattacks and other compromises. The department says it's working with other departments to address staffing shortages and improve cybersecurity.
Washington state is adding new layers of governance to its cybersecurity practices. Gov. Jay Inslee signed a bill that will establish new advisory boards and give the state's Department of Commerce more authority over infrastructure security. The bill also allows the state CIO to appoint members to a new subcommittee tasked with evaluating emerging cybersecurity threats.
StateScoop's Priorities Podcast is available every Thursday. Listen more here.
If you want to hear more of the latest across the state and local government technology community, subscribe to the Priorities Podcast on Apple Podcasts, Google Podcasts, Soundcloud, Spotify and Stitcher.