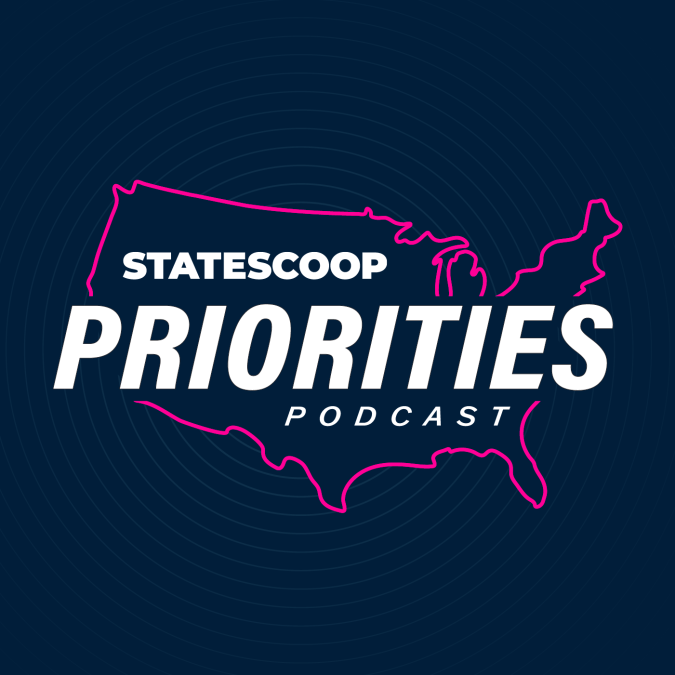 Inside Boston's highly collaborative IT strategic plan
On the Priorities podcast, Boston Chief Information Officer Santiago Garces reviews the city's new five-year IT strategic plan, which includes a mission to put people at the center of governance and policy.
Garces, who has been the city's CIO since May 2022, says the new plan started at a retreat with the technology department's leadership team.
"We started walking about some of the challenges and the opportunities for innovation and technology that existed at the city," Garces says. "That gave me the framework to put together draft zero of the plan."
Garces says developing the document was a highly collaborative effort and that he solicited feedback help from his department and a former city CIO who still works for the city.
"Any good strategic plan presents a challenge," Garces says. "[It says] there's something that we should be that we're not yet. It needs to be grounded in context, you don't want it to be devoid of work. We want to be grounded in where we are, but present this notion of where it is that we should be going."
In the news this week:
San Jose is rolling out guidelines for how city employees are permitted to use generative AI tools like ChatGPT in their daily work. The new guidelines tell employees to focus on privacy, accuracy and equity in understanding the risks associated with generative AI. Employees are also told to "cite and record" all generative AI use, including by filling out a special form when used for city records.
New York City Mayor Eric Adams has plans to expand the city's Big Apple Connect broadband program to 17 additional public housing developments in Manhattan, Brooklyn and the Bronx. The program, which launched last year, has enrolled 100,000 households so far. Now the program is available to more than 330,000 people in 150,000 households at more than 200 public housing developments.
New York Gov. Kathy Hochul is offering $18 million in funding for projects that use advanced technologies in energy-efficient buildings. The funding will be administered by the state's Energy Research and Development Authority and are part of the state's $6 billion 10-year Clean Energy Fund.
StateScoop's Priorities Podcast is available every Thursday. Listen more here.
If you want to hear more of the latest across the state and local government technology community, subscribe to the Priorities Podcast on Apple Podcasts, Google Podcasts, Soundcloud, Spotify and Stitcher.