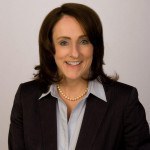 Healthcare talk with HP VP Sue Arthur
SueArthur, HP Enterprise Services vice president of U.S. health and life sciences, discusses the company's recent win with the state of Rhode Island and general trends within healthcare at the state level.
Under the terms of the extension, HP will implement a number of enhancements to existing state systems, including migration of Rhode Islands Medicaid data center operations to a state-of-the-art HP data center. The agreement also contains three option years not included in the contract value.
HP also will assume responsibility for and upgrade the EOHHSs data warehouse to address Rhode Islands changing healthcare needs. Enhancements to the EOHHSs Medicaid Management Information System include increased information sharing across systems and departments, designed to improve decision making related to costs, program administration and beneficiary care.