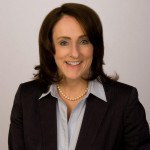 Interview: HP VP Sue Arthur on health care
Sue Arthur, vice president and general manager of U.S. Health & Life Sciences Industry at HP Enterprise Services, recently joined StateScoop Radio to discuss trends in the state health care market.
In her interview, Arthur discussed a number of recent large wins HP Enterprise Services had at the state level along with discussing what health care technology will look like at the state level moving forward.
She also discusses how states are collaborating in the health care space.