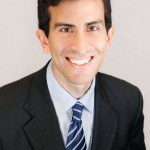 Center for Data Innovation Director Daniel Castro discusses state data
Daniel Castro, the director of the Center for Data Innovation in Washington, D.C., joins StateScoop Radio to discuss a new report he co-authored that looks at state open data policies in portals across the country.
The report ranks states on a variety of factors and scores them based on their success in providing open data to their citizens. In the interview, Castro discusses the different factors that the most successful states showed, the state of open data in state governments and what the states that scored the lowest need in order to succeed in the future.