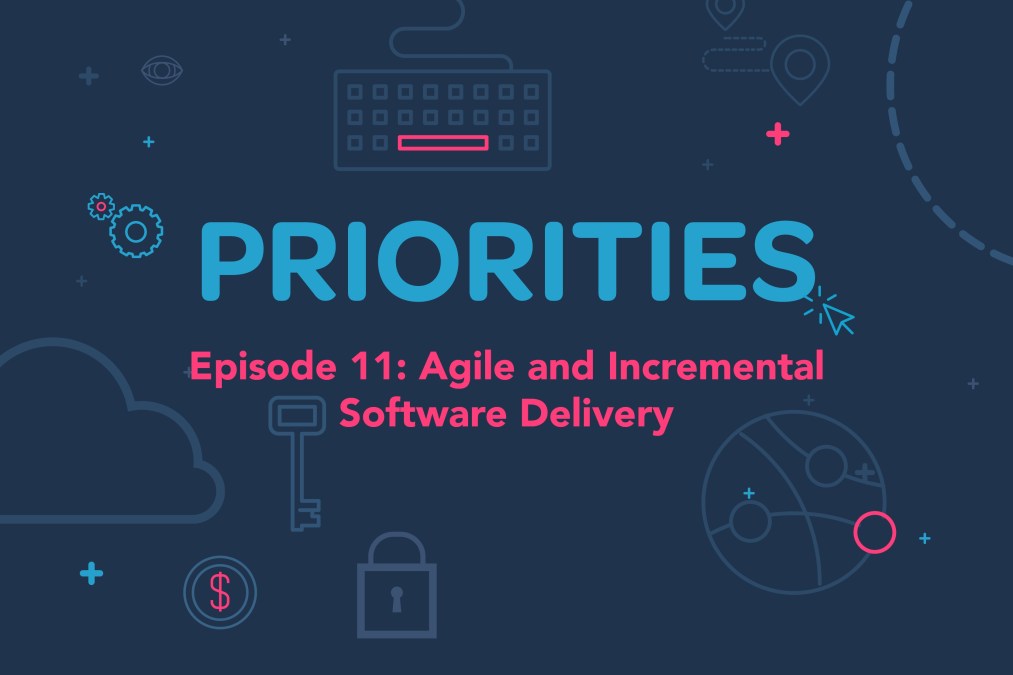 Agile development takes the reins of efficiency in state government
Agile development may be relatively new in state government, but the potential benefits of the methodology are hard to argue with, experts on the latest episode of StateScoop Radios Priorities podcast said.
The methodology characterized by short development times and rapid releases has popped up in the last two years as a dominating player in state government priorities. On the National Association of State Chief Information Officers annual top 10 priority list, agile and incremental software delivery debuted at the No. 9 slot for 2016.
Jim Smith, Maines CIO, said the state runs 75 percent of its projects under the agile development methodology, but still acknowledges there's a lot of work to do.
We knew there had to be a better way, and government is just so ripe for this better way to deliver short sprints and get things that people can touch and play with early, Smith said on Priorities. Were not all the way there yet.
In Maryland, Deputy CIO Luis Estrada said the state wasnt nearly as advanced on agile as Maine, but the Department of Information Technology was rapidly working to bring agile into a more dominant position.
We have projects that go on for eight or 10 years that dont deliver anything, Estrada said. We have to change that culture. Were implementing an enterprise agile method, and it starts with alignment and removing the barriers between the silos in the state.
On the podcast:
Jim Smith, chief information officer, Maine
Luis Estrada, deputy chief information officer, Maryland
Things to listen for:
When Jim Smith arrived as CIO of Maine, one development project had been going on for eight years, prompting him to turn to the agile development methodology to deliver results faster and with more efficiency.
Marylands current standards exemplifythe worst of waterfall, Estrada said, but agile will be a solution the state uses to decrease development times and lower costs.
Unless governments pull back the bureaucracy layers on top of its innovation and development teams, states wont see the full value of agile development, Estrada said.
Maines Office of Information Technology has scrum rooms and other procedural changes to help adjust the mentality of how the state develops new programs, Smith said.
One of the biggest impediments to adopting agility is procurement, Estrada said.
Using open source and open data, governments can reuse code and technology, lowering costs, Smith said.
Priorities is StateScoops monthly podcast that examines the leading strategies, technologies and challenges that state CIOs expect to face this year.
Contact the reporter who wrote this story at jake.williams@statescoop.com and follow him on Twitter @JakeWilliamsDC .