Conversations with leaders in state and local government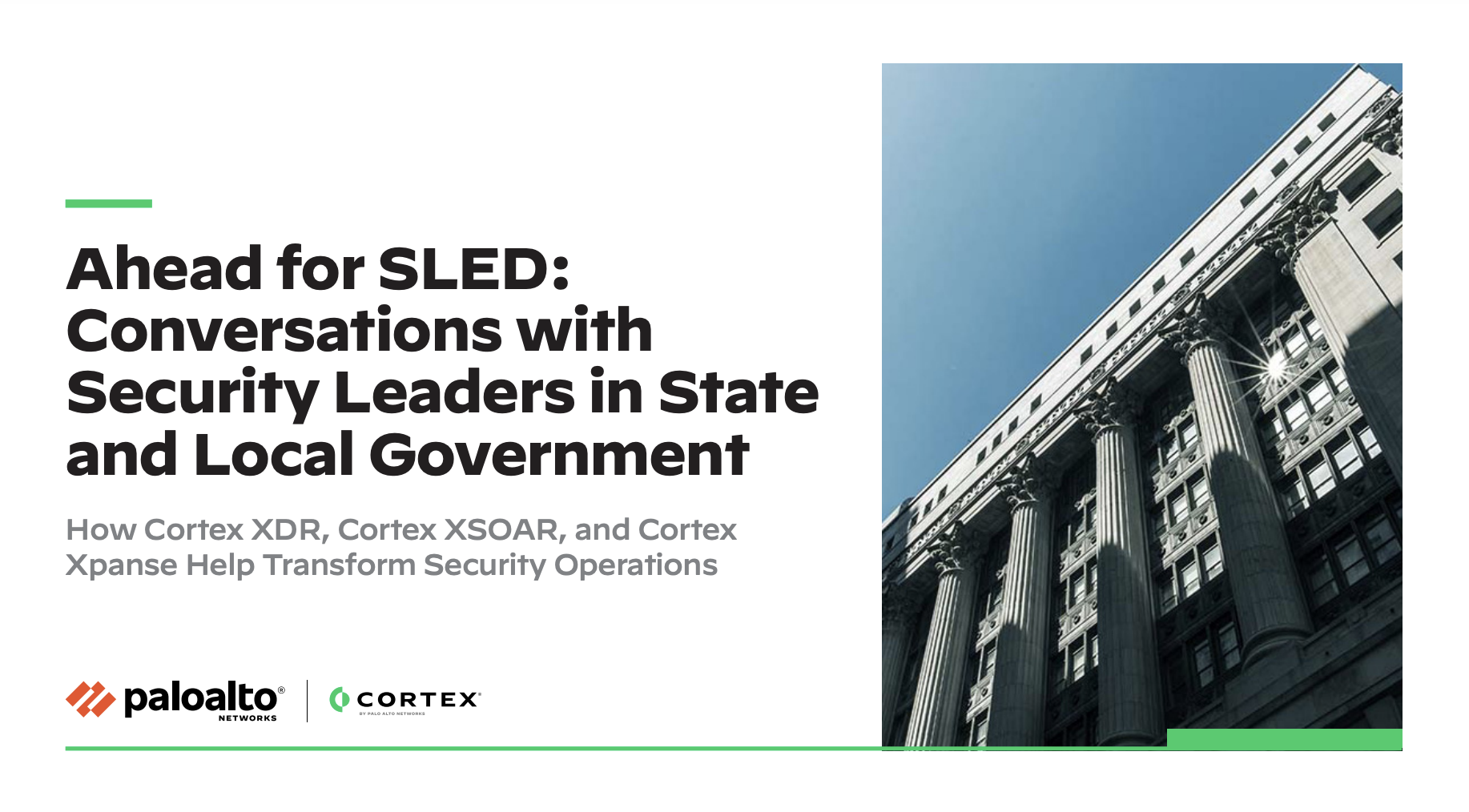 If you are looking to implement next-gen solutions like automation, analytics and machine learning, we have an e-book you'll need to get started on the right foot. Included are real-world conversations with SLED security leaders who discuss how Cortex XDR, Cortex XSOAR and Cortex Xpanse.
Read more from:
Jonathan Reich, CIO, City of Gainesville GA on overcoming modernizing their antivirus tool.
Michael Gregg, CISO, State of North Dakota on transforming endpoint security capabilities.
Eric Brumm, Chief Information Technology Architect, City of Glendale, CA on improving data visibility of their security logs.