Rethinking the government CX journey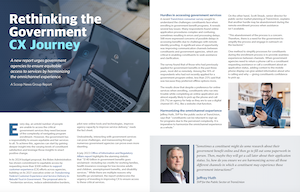 Each day, countless individuals encounter barriers in accessing essential government services due to the complexity of enrolling in programs. Nonetheless, it is the government's duty to guarantee fair and equitable services for everyone. A new report urges government agencies to ensure friction-free and fair access to services by harmonizing the omnichannel experience.
Download the report to learn more.