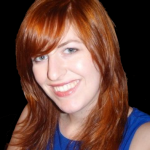 Sunshine Review issues state online transparency grades
Sunshine Review Managing Editor Kristin McMurray discusses the organization's 2013 transparency report card that graded state and local government websites and the information they provide.
Since 2008, Sunshine Review has used a 10-point checklist to evaluate state, county, city and school district websites for transparency practices.
McMurray discusses what constitutes a passing transparency grade, who's doing well, who's failing, and the impact the Digital Accountability and Transparency Act will have on states going forward.