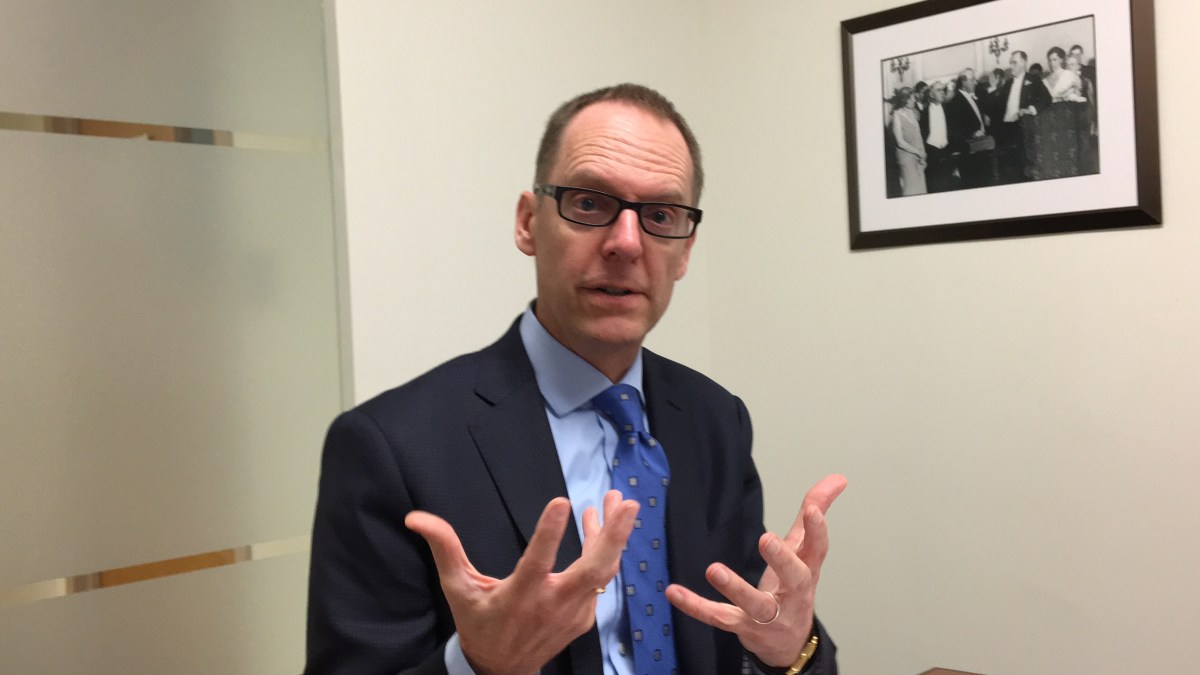 State governors association chief lays out 2016 agenda
With technology becoming increasingly essential to state operations, it will likely serve as a major theme in the National Governors Association's "State of the States" address on Thursday, the organization's new chief executive told StateScoop Radio.
Technology "is actually really exciting from an NGA standpoint," said Scott Pattison, who started in the role as executive director and CEO of NGA Dec. 1. "You're starting to see elected officials at the state level see how critical technology is at every area it might be law enforcement, it might be Medicaid and health care, it might be education but they're realizing that technology is an important tool to deal with a lot the problems that states have."
At the same time, cybersecurity has emerged as a priority for state leaders as well, he said.
Indeed, an analysis conducted by StateScoop found that the number of cybersecurity bills in state legislatures has doubled over the previous year. Several governors, including Gov. Terry McAuliffe of Virginia, have introduced measures to bolster their states' cyber defenses. Pattison expects that McAuliffe, who also serves as the vice chairman of the NGA, will encourage other governors to follow suit when he gives the address at the National Press Club with NGA Chairman Utah Gov. Gary Herbert.
Pattison comes to his new post after serving for several years as the executive director of the National Association of State Budget Officers. While at NGA, Pattison hopes to help the association's members collaborate more with each other on policies governing technology or other issues, and plans to push transparency efforts like open data.
There will be an ability to really make sure that there is an increased awareness of the benefits of not only technology generally, but very specifically open source, transparency, digital availability, interoperability and so forth, Pattison said. He added, There are these nice benefits of efficiency and saving money, but more than that, I think states are starting to realize that they can harness the data and information they have through technology and really try to solve some problems.
Looking ahead this year and beyond, Pattison said the NGA will be "integral" in the rollout of the congressionally mandated First Responder Network Authority, commonly known as FirstNet, acting as a liaison between the federal government and the states. The organization will also be involved in issues surrounding drones and license plate readers.
"There is no shortage of activity for NGA as far as technology is concerned," he said.