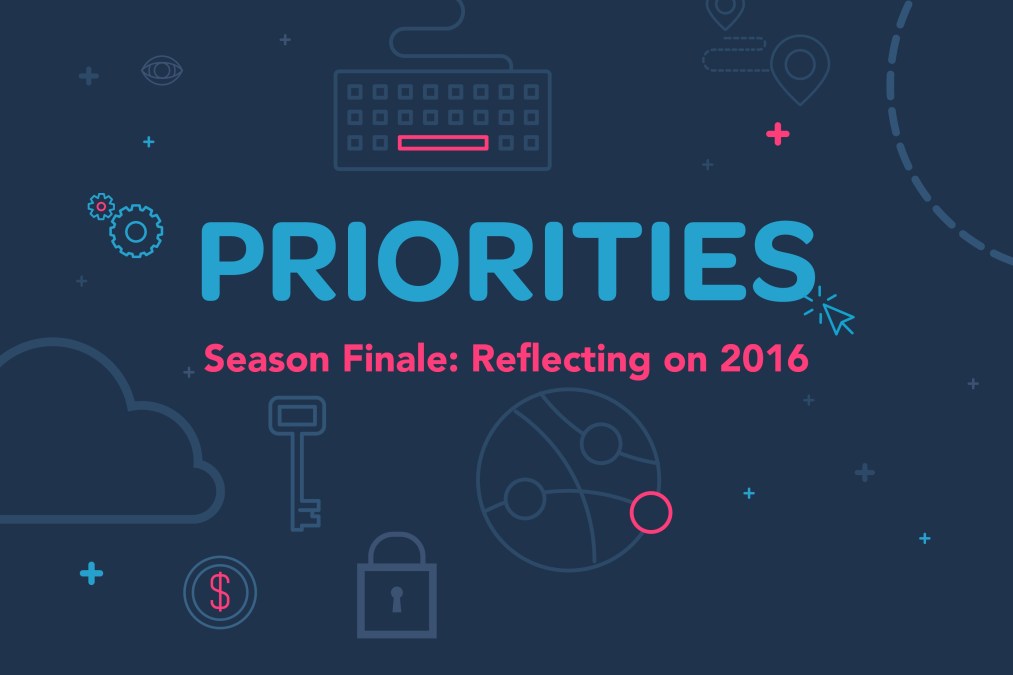 NASCIO director reflects: Cyber, data, cloud dominated CIO world in 2016
Even in a year when chief information officers (CIOs) across the country were tasked with thinking about a wide spectrum of issues, cybersecurity, data and cloud services continued to dominate priorities for 2016, said Doug Robinson, executive director of the National Association of State Chief Information Officers (NASCIO).
[Its] a strong message to us and the marketplace that cybersecurity is still the defining topic, Robinson said.
Robinson noted the prominence of cyber, data and cloud on the season finale of StateScoop Radios Priorities podcast which is based on NASCIOs top 10 priority list for state CIOs.
The annual list, which NASCIO has produced since 2006, is created by an annual survey of the state chief information officers and decided based on a ranking of importance.
Security, data and cloud all appear on NASCIOs 2017 top 10 priority list , ranking first, seventh and third respectively.
I try not to do too much prognostication about whats going to be on there, I want the numbers to stand for themselves, but I certainly was not surprised that cybersecurity was number one. I told people that months ago, Robinson said.
On the podcast:
Doug Robinson, executive director, National Association of State Chief Information Officers
Things to listen for:
On the top 10 priority list, a significant gap remains between the number of votes for cybersecurity in the No. 1 slot, and the priority coming in in the second slot, Robinson said.
Robinson said he was surprised by the prominence of agile development in 2016. Eighty six percent of NASCIO members report plans to increase use of agile in the next year, Robinson said.
Talent management and the IT workforce was tied for the No. 11 spot for 2017, failing to make the top 10 list.
The continuing balance of legacy technology and innovation represented on the list accurately reflects the plight of the CIO, Robinson said.
Fiscal strain from lower revenues in 2017 could make CIO jobs more difficult, Robinson said.
Priorities is StateScoops monthly podcast that examines the leading strategies, technologies and challenges that state CIOs expect to face this year.
Contact the reporter who wrote this story at jake.williams@statescoop.com and follow him on Twitter @JakeWilliamsDC .