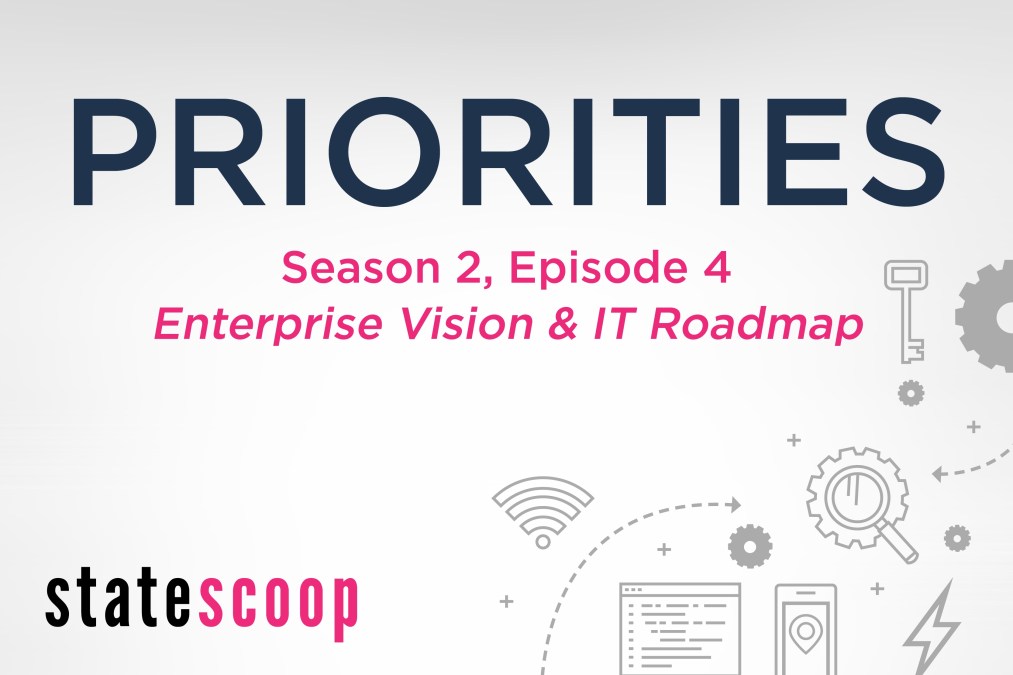 Effective enterprise IT vision begins with the team
When Jim Smith started as Maines chief information officer in 2012, he had never held a management position in the public sector before.
The public sector is unlike anywhere in the private sector, Smith says, due to its high level of turnover. Whether its through elected officials who serve a defined term, or through the departure ofhigh ranking officials who often serve for even shorter periods of time, government can be a tumultuous environment not well-suited to the stability demanded by diligent ITplanning.
But while Smtih entered this environment with a dearth of a certain kind of experience, he alsocame armed with a wealth of knowledge from his work in the private sector that he sayshe knew would serve him well as he surrounded himself with reliable staffto support his visioning efforts.
The first thing I did was build a management team, I really needed people who could execute, Smith says on the latest episode of Priorities.
With his management team nowstabilized, Smith says he turned his focus to project management, which lead the state to embrace agile development . Agile, he says, helpedhis team move forward on modernization and data center consolidation.
This is a change to an organization that had been doing waterfall for a long time, Smith says. [We had to go] from 1990 to modern day.
But ultimately,it comes down toaligning those efforts with the priorities of the very political office that can make long-term IT planningsuch a challenge to begin with.
Here in Maine, our governor is a supporter of using technology to improve citizen communication and citizen services, Smith says. That translates really into his emphasis on ROI and great project management and the right use of citizen dollars.
On this podcast:
Jim Smith, chief information officer, Maine
Jake Williams, associate publisher, StateScoop
What to listen for:
When Smith took over as CIO, he immediately turned his focus to two areas: project management and workforce.
Maine is moving out of the data center business, Smith says. Hes looking to move to the cloud or find opportunities to share or rent data center space.
With a large percentage of the state workforce on the verge of retirement, Smith says he and his team are looking specifically at new ways of getting people in the door to work for state government. The state has since hired a focused workforce development manager.
Since Maine launched its social media workforce recruiting efforts, applicants are up 30 percent. Its a similar story with the states efforts around its internship programs. Since launching that initiative, hires out of the intern program are up 70 percent.
Under the direction of Maines governor, Smith says his priority is to spend dollars on IT once, but find multiple ways to use what the state ends up purchasing.
Priorities is StateScoops regular podcast that examines the leading strategies, technologies and challenges that state CIOs expect to face this year.
In addition to listening to Priorities on StateScoop.com, you can now subscribe to the podcast on iTunes and have episodes delivered directly to your podcasts app on your smartphone when they are released.