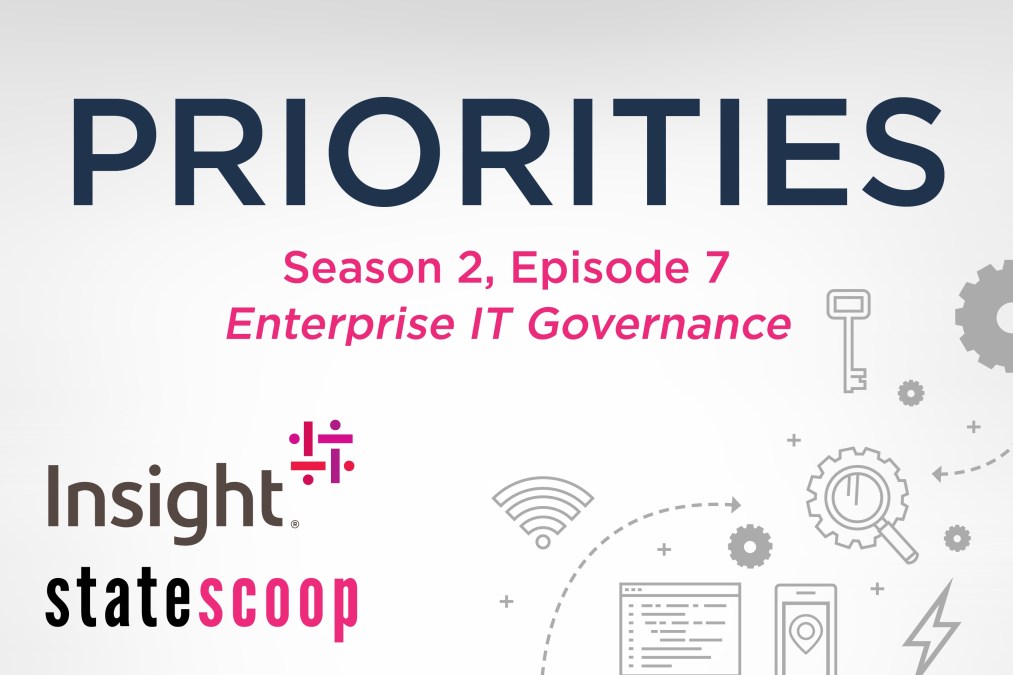 Consistent governance framework helps states efficiently deliver citizen services
When it comes to providing effective digital services, the technology delivering the products is not the most important part, two state ITleaders sayson the latest edition of StateScoops Priorities podcast.
State government information technology's"biggest opportunity"forserving citizens more effectively isthe development of a consistent governance framework, saysJ.R. Sloan, Arizonas deputy chief information officer.
Whats the value of the project and the decisions that were making? Sloan says. Thats the biggest gain to be had and the benefit out there.
Once thats determined, the state needs to work together across different departments and agencies to deliver services in a clear and efficient way to the citizen, Sloan says.
Were a federated environment, so while we do have some of those central authorities, we also have governance structures that are distributed throughout the rest of the state, Sloan says. Not everything bubbles up to our level.
In Arkansas, Scott Utley, the states chief enterprise architect, says hefaces similar struggles,especially when it comes to unifying the states approach to contracts and unified services.
We are decentralized, so one of our biggest challenges is having a centralized view of contract administration, Utley says.
In his state, that process is unified through a technology approval process that has multiple places for oversight from both the state IT agency as well as leaders across Arkansas'government.
On the podcast:
Scott Utley, chief enterprise architect, Arkansas
J.R. Sloan, deputy chief information officer, Arizona
Jake Williams, associate publisher and director of strategic initiatives, StateScoop
What to listen for:
In Arkansas, state agencies are mandated to have a strategic plan that links to the governors strategic plan for the state. In addition, the state mandates an IT planning requirement that requires agencies to establish technology priorities and plans regularly.
Arizonas Information Technology Authorization Committee is required to approve all state information technology projects over $1 million. The committee includes members across multiple sectors.
Arkansas is looking at application portfolio management across the enterprise and establishing a governance process to do so.
With a new chief information officer on board, Arkansas is working on governance and policy around data and data management.
Sloan said Arizona uses governance for decision making, but also in an attempt to get the state to make unified decisions together, rather than just decisions that would only benefit an individual agency.