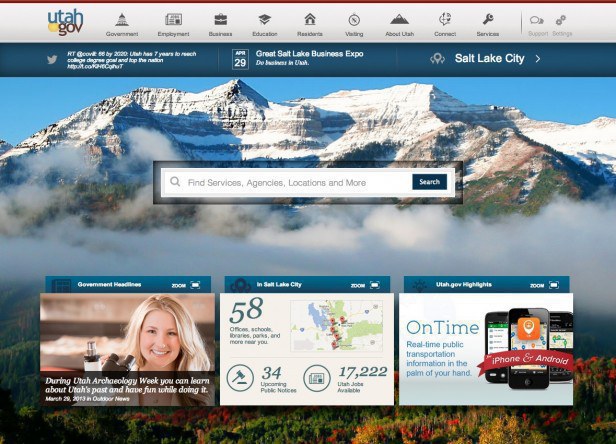 Behind the success of Utah.gov
Utah.gov, the state government's information portal, recently took home two prestigious awards as it was named the winner of one of the Public Technology Institutes prestigious Web 2.0 awards and the VEMA Award .
Rich Olsen, general manager of Utah Interactive, whose organization manages Utah.gov on behalf of the state, joined StateScoop Radio to talk about the site's development and what has helped it gain such acclaim these past few months. For him, it comes down to a close working relationship with the state, as he and his team meet with Utah government representatives for several hours each week.
"It may seem like a lot, but its an incredibly productive meeting that lets us discuss best practices we've seen from other sites and how we can bring them to Utah.gov to give the state the services it wants."