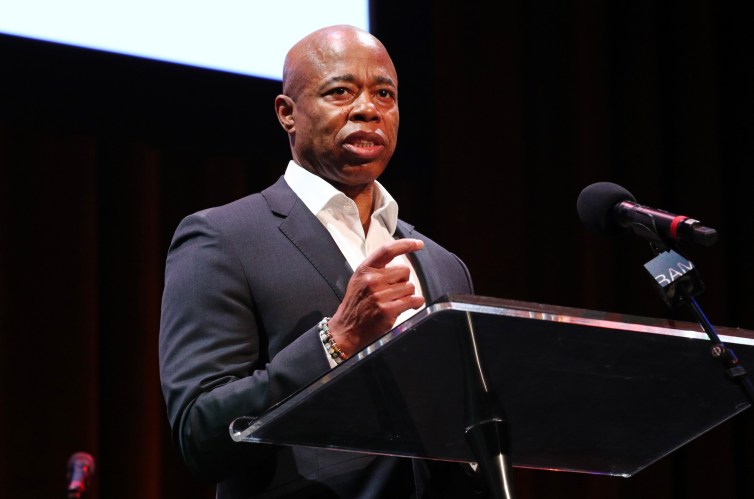 New mayor, new tech regime
New York Mayor Eric Adams yesterday signed an executive order creating a new citywide technology office replacing the existing Department of Information Technology and Telecommunications with a new agency in charge of all city IT and cybersecurity policy. The new Office of Technology and Innovation will also absorb bureaus like the Office of Data Analytics and New York City Cyber Command. Adams also said his new chief technology officer, Matt Fraser, will also be considered the city's de facto CIO. Ryan Johnston reports.
A Message From AWS Educate
With over 1,500 institutions and hundreds of thousands of students who use AWS Educate, we wanted to take you on a trip around the world and highlight how students are learning and innovating with the cloud. Learn more.
Got the grants, now they need guidance
While NASCIO entered 2022 with some of its longstanding federal priorities finally starting to be realized, like a cybersecurity grant program, the organization is now looking to Washington to refine and clarify how that new program will actually work. "It's been authorized and appropriated, now we're figuring out the ground rules," Executive Director Doug Robinson said. Along with working out the grant program, NASCIO also listed as its top federal goals reforming the FCC's broadband mapping methodology, more adoption of the .gov domain and the continued push to harmonize federal cyber regulations. Benjamin Freed has more.
CDT called 'slow'
California's state auditor on Tuesday published a report showing that that the California Department of Technology has been "slow to assess" the information security practices throughout the state, but top cybersecurity officials said the investigation's limited scope didn't account for many relevant factors. The report found that while more than 100 state agencies report the status of their information security practices to CDT, the agency doesn't use much of that information, "which it could use to help inform the overall status of the State's information security." Colin Wood has details.
Setting a new standard of security to meet modern threats
Over the last two years, as government agencies expand their hybrid-cloud environments, IT leaders across federal, state and local government have seen unprecedented levels of cyberthreats against their networks. Cisco's Marc Moffett discusses a new benchmark for assessing security and trust. Hear more from Moffett.
Have you ever pressed the wrong button in the pale moonlight?
The Missouri State Highway Patrol this week had to backpedal on an emergency alert that went out to mobile phones statewide warning residents that criminals in a purple-and-green Dodge roadster were tearing through "Gotham City." Alas, the alert reminiscent of the cars driven by the Joker in 1989's "Batman" was a test that went awry after "an option was incorrectly selected, allowing the message to be disseminated to the public," the patrol said. Why so serious?
Improving mission services through AI
Government agencies continue to find new ways to harness data, using artificial intelligence, machine learning and cloud technology to deliver better mission outcomes. A new StateScoop documentary looks at how agencies, like NOAA, are taking advantage of significant improvements in AI and ML technology to analyze and process both structured and unstructured data more quickly. Watch for the full story.