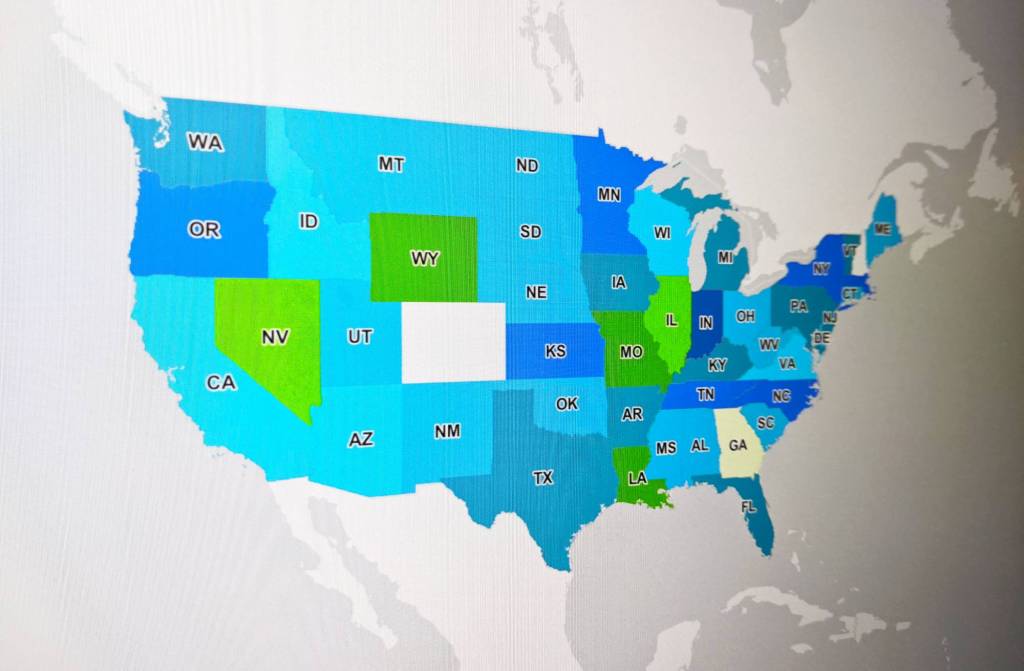 Another 'banner year'
The overall number of ransomware attacks counted against state and local governments declined last year compared to 2020 and 2019, but cybercriminals seeking to extort officials by freezing or stealing data still had a "banner year," according to a report published yesterday by the antivirus firm Emsisoft. In total, the company counted 77 incidents in 2021, down from the 113 in each of the two previous years, but still enough to do serious damage. Benjamin Freed has details.
A Message From AWS Educate
With over 1,500 institutions and hundreds of thousands of students who use AWS Educate, we wanted to take you on a trip around the world and highlight how students are learning and innovating with the cloud. Learn more.
A bit of maturity on maps
The 2021 edition of the National States Geographic Information Council's Geospatial Maturity Assessment found that states are making strides in developing their geospatial data capabilities, but that much work remains if they're ever going to complete a national mechanism for sharing common sets of mapping data. Most of the 48 states that participated received an A or B, though a few got C's and even one D+. Colin Wood has the report cards.
Congress is losing its cyber heavies
In the span of a few days, two House members who have concentrated much of their energy on cybersecurity — and perhaps just as importantly, on working across the aisle on the issue — have announced their plans to depart Congress. Rep. Jim Langevin, D-R.I., announced yesterday he won't be seeking reelection this fall, a few days after Rep. John Katko, R-N.Y., said the same. Langevin was a member of the influential Cyberspace Solarium Commission, while Katko authored several pieces of legislation aimed at boosting state and local IT security. CyberScoop's Tim Starks explains more.
Tackling identity fraud with modern identity solutions
State and local agencies have significantly increased citizen benefits and services for those dealing with the effects of the pandemic. In parallel, these same agencies saw fraud dramatically increase, creating a hunger to build more robust identity-proofing structures with greater security capabilities. Okta's Steve Caimi discusses how to leverage modern authentication and do it in a way that's easy for any citizen in the entire country to use. Hear more from Caimi.
Colorado's buggy vaccine app to get fixes this month
A new version of the MyColorado app released last week is now stable enough to handle an "explosive" amount of new users interested in the app's digital vaccine passport capability, Colorado technology officials told StateScoop on Tuesday. Ryan Johnston has the story.
Building greater digital equity for constituents to access government services
The shift in the workforce landscape has made upgrading and improving network infrastructure a necessity. In a new podcast, Cisco and Presidio discuss how state and local agencies confront the digital divide across communities in the U.S. and ensure constituents can access resources with reliable broadband connectivity. Hear more from the experts.