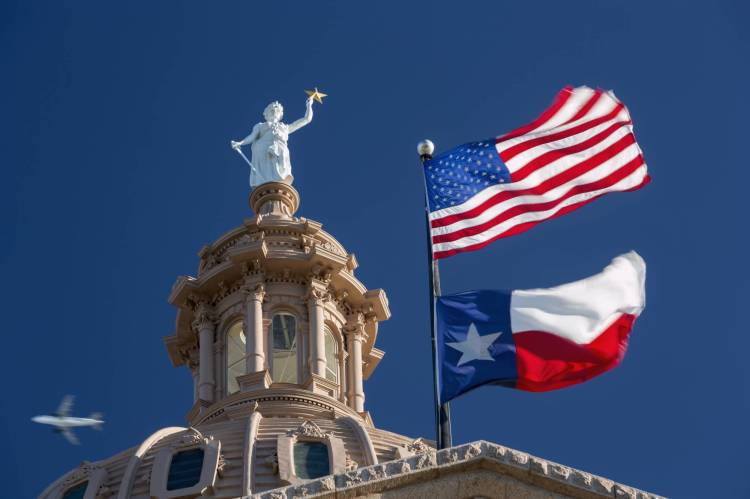 Texas' big cyber push
Following Gov. Greg Abbott's signature of a sweeping cybersecurity bill last month, the Texas Department of Information Resources is preparing to establish a cloud-security certification system for state-agency vendors modeled after the decade-old FedRAMP program used by the federal government. "Our state leadership saw the need to fill a gap where there were some cloud providers that were provided by vendors who maybe don't play in the federal space," state CIO Amanda Crawford said of the new program, which appropriately, will be called TexRAMP. The new law also allows for the creation of volunteer incident-response teams who can help assist agencies and communities after cyberattacks. Benjamin Freed reports.
A Message From AWS Educate
With over 1,500 institutions and hundreds of thousands of students who use AWS Educate, we wanted to take you on a trip around the world and highlight how students are learning and innovating with the cloud. Learn more.
Georgia's new CIO shares her agenda
Six weeks into the job, Georgia CIO Shawnzia Thomas told StateScoop she's developing a vision for the Georgia Technology Authority that revolves around improving customer service and citizen engagement, along with an emphasis on eliminating the digital divide in a state with a large rural population. "I want to get GTA back to doing what it was founded to do, which is to be a great resource for the agencies," said Thomas, who was appointed in June following the resignation of longtime CIO Calvin Rhodes. Thomas spoke with Colin Wood.
Keeping it competitive
Memphis, Tennessee, Mayor Jim Strickland said last week that getting agency heads to be competitive with with how they use data helped brace his city for the COVID-19 pandemic. "What we've learned in five-and-a-half years in office is that data builds trust in the public, whether it's good or bad data, and whether it's about performance of city government or how we're providing services or, in the case of the pandemic, how we're responding to the pandemic," Strickland said. Ryan Johnston has more.
Infrastructure Week goodies
The Senate over the weekend finalized its $1 trillion infrastructure bill, topping 2,700 pages. Included among all that is $1 billion for cybersecurity grants to state and local governments over the next four years, creating a new program that's been long sought by NASCIO and other groups. The package also includes $65 billion for broadband expansion and other funding to promote digital equity. Ben has more.
Next-step strategies to modernize state agency IT
In a short, anonymous survey, StateScoop wants to learn about the strategies your agency is exploring to improve IT operations and applications for more modern citizen services. We hope to explore which of the enterprise modernization approaches your agency leadership is considering — including open-source applications, cloud-based services, proprietary services or managed services — to accelerate your agency's efforts. Share your insights in this anonymous survey.
Industry leaders reflect on the future of the SLED market
Behind the state governments making headlines for their use of technology are a cohort of private-sector leaders who help agencies get the tools they need, configured in a way that furthers their agendas to serve their citizens and improve operational efficiency. In a series of interviews, winners of the StateScoop 50 Industry Leadership of the Year awards share what they've learned in their dealings with state governments. See their responses.