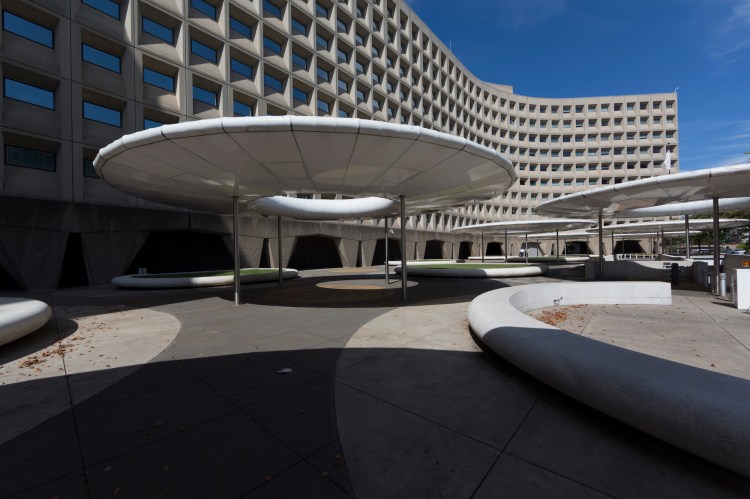 Detroit CIO heads to D.C.
Beth Niblock, who's been Detroit's chief information officer since 2014, is joining the Biden administration as the new CIO at the Department of Housing and Urban Development, the department confirmed to StateScoop on Tuesday. In announcing the news, Detroit Mayor Mike Duggan praised Niblock for using technology to improve the delivery of numerous city services and upgrading the technologies used by the city's police department, though some of those programs have drawn national scrutiny. Duggan also said that Art Thompson, previously the director of IT and cybersecurity for public safety, will succeed Niblock as the citywide CIO. Benjamin Freed reports.
A Message From AWS Educate
With over 1,500 institutions and hundreds of thousands of students who use AWS Educate, we wanted to take you on a trip around the world and highlight how students are learning and innovating with the cloud. Learn more.
Texas: AI is a-OK
After six months in operation, the Texas Artificial Intelligence Center of Excellence is already shaving hours off some of the state government's most tedious tasks and giving state workers "cool new technologies" to work with, the center's director told StateScoop. So far, more than a dozen state and local agencies have used the center, developing 20 projects, said its director, Krishna Edathil. Bots developed at the center can rip through jobs in five minutes that once took human workers an hour or more to complete. "It greatly improved the employee satisfaction because it reduced that mundane work, spreadsheets, going line by line," Edathil said. Colin Wood has more.
Maybe they'll get it this time
Rhode Island officials announced Monday that the state will continue to work with Deloitte on developing its plagued social services IT system for at least the next three years. Gov. Daniel McKee said the state will pay the firm $99 million over the next three years to manage and build out the RIBridges computer system. Deloitte has been developing the software — previously known as the United Health Infrastructure Project — since 2016, though delays and errors during the administration of McKee's predecessor, now-Commerce Secretary Gina Raimondo, caused the state to overspend by at least $150 million as of 2019, the last time the state renewed Deloitte's contract. Ryan Johnston has details.
Social-media analysis firm Zencity raises $30 million
The Israeli data-analytics firm Zencity announced Tuesday it's raised another $30 million from a group of investment firms as it seeks to continue growing its business with state and local governments in the United States and other countries. The fundraising round was led by the company's existing investors, including the venture arms of Salesforce and Microsoft, as well as several Israeli funds. Ben has the story.
Philadelphia wants AR on transit
Philadelphia will this summer challenge community members to design augmented reality technologies that help residents navigate the region's public transit system. Teams will be encouraged to build AR-based applications for any part of a public transit journey — from trip planning on a smartphone to stepping off of a bus — and will receive input from people with disabilities to refine their applications ahead of the Aug. 2 deadline, the city announced Monday. Ryan digs in.
How states are building smarter internet security out to the edge
As internet infrastructure expands, so do security risks. In order to build resilience against modern threats, government agencies need a smarter infrastructure. Cloudflare's John Kaden discusses automation and bot management tools which provides security at the edge. Watch the full interview.