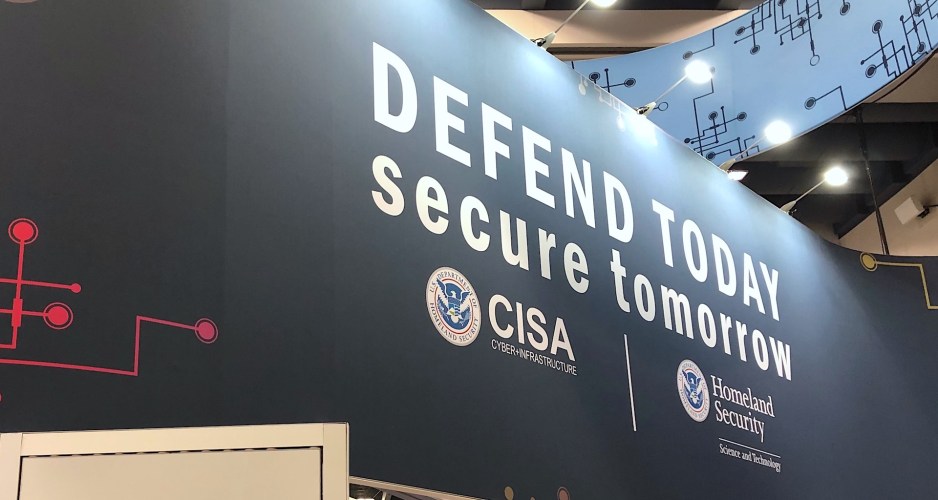 'Actually useful'
Federal, state and local cybersecurity officials talk constantly about the need for better collaboration between different levels of government and the other critical sectors with which they work, but those efforts are only successful if the resources and information being shared are relevant, CISA Deputy Director Nitin Natarajan said yesterday during the RSA conference. "There are going to be times when state and local government and the federal government are not going to be in line," he said. "We want to make sure the resources we're bringing to bear are actually useful." Benjamin Freed reports.
A Message From AWS Educate
With over 1,500 institutions and hundreds of thousands of students who use AWS Educate, we wanted to take you on a trip around the world and highlight how students are learning and innovating with the cloud. Learn more.
Feeling empty
The more than 400 employees of the North Dakota Information Technology Department usually occupy the state government's largest and most expensive office space — a recently remodeled 85,000 square-foot building in Bismarck that will cost the state nearly $3 million in rent over the next two years. But as the pandemic shifted prevailing attitudes about remote work, ITD has allowed its employees to work from outside the office, and will continue to do so, leaving the agency with a big, mostly unoccupied building to pay for. North Dakota CIO Shawn Riley shared his ideas for what the state will do with all that unused space. Colin Wood has details.
Phoenix CIO out
The City of Phoenix announced on Friday that Chief Information Officer Matthew Arvay has left city government, and has been replaced in an acting capacity by Assistant CIO Steen Hambric. "Supporting 1.7 million residents, over 14 thousand employees, and modernizing government during a pandemic was challenging, but city technologists showed their resiliency and commitment to public service," Arvay said in a press release. A city spokesperson said Arvay's departure was amicable, though did not say why he stepped down. Ryan Johnston reports.
Feeling hot? Your face will be scanned.
Hawaii officials unveiled the newest component of their efforts against COVID-19 with the addition of facial recognition technology to the thermal screening of travelers arriving in the state. The state's five main airports have been outfitted with facial imaging technology to help airport workers pull aside passengers who set off the thermal screening cameras that were installed over the course of the pandemic. Anyone whose body temperature measures at least 100.4 degrees on the thermal cameras will have their facial image taken, so they can be taken aside for a more direct temperature check. Ben has more.
5 state and local agencies ink aviation-research deals with NASA
Five state and local transportation agencies will work with NASA to build out their advanced air mobility programs, including drone delivery and — eventually — flying taxis, the federal agency announced Friday. The agencies signed agreements with NASA to participate in a multi-year program called the "Advanced Air Mobility National Campaign," designed to promote passenger and cargo transit using aviation in suburban and rural areas, envisioning the possibility of aerial trips shorter than 50 miles. Ryan has the story.
USDA grant program offers funds to improve telemedicine, remote learning
State, local and tribal agencies have an opportunity to tap into $44.5 million in federal grant funding to improve broadband, telecommunications and other technology projects for telemedicine, distance learning and related services. But the deadline is June 4. IT executives Dana Satterwhite and Stephen Ellis discuss the grant program and how agencies might best put these funds to work. Listen to the conversation.