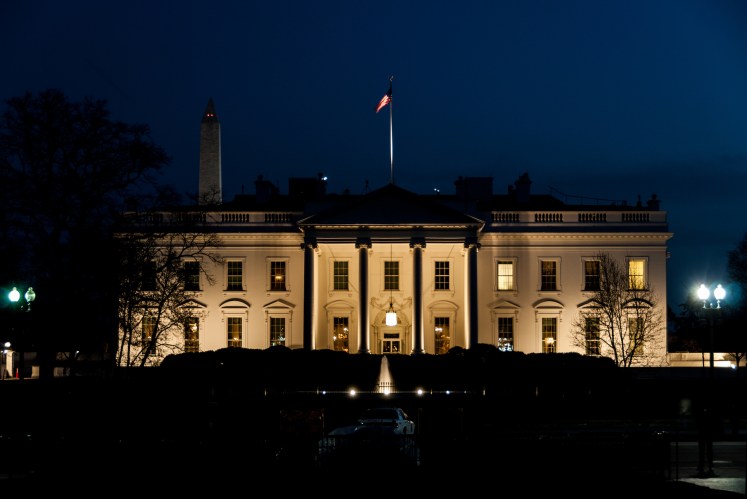 The power to convene
With their budgets poised to be depleted for years thanks to the COVID-19 pandemic, states are facing higher hurdles in their attempts to modernize government. But the incoming Biden administration may be able to assist state modernization initiatives with the right personnel appointments and an active interest in helping states provide services to their residents, Cori Zarek, a former deputy federal CTO, told StateScoop. "One of the things that's really a big part of the White House's mandate is its power to convene," she said. "That's one thing we've seen drop off in recent years." Benjamin Freed reports.
A Message From AWS Educate
With over 1,500 institutions and hundreds of thousands of students who use AWS Educate, we wanted to take you on a trip around the world and highlight how students are learning and innovating with the cloud. Learn more.
Philly cheesesteak vs. knuckle sandwich
To stave off the tedium of working from home during the pandemic and reconnect with their colleagues, some of the more technically minded staff inside the Utah state government this year developed an online platform that lets state workers competing in a series of fantasy-sports-style games. But with March Madness and other sporting events postponed or canceled, workers resorted to pitting sandwiches, superheroes and hair bands against each other. "You might have a Philly cheesesteak going up against a knuckle sandwich," said Utah Chief Information Officer Mike Hussey. Colin Wood goes to the tape.
Columbus gets into clean energy
Large businesses in Columbus, Ohio, will soon have access to renewable energy through a new initiative from the Columbus Partnership, a business-development coalition that works with the city government to modernize transportation and civic tech. The Partnership announced its new initiative, called Smart Columbus Energy, on Monday as an LLC that will aggregate and supply some of the area's largest businesses with wind and solar energy. Ryan Johnston has details.
Cities are just getting started with COVID-19 engagement
The ongoing health and economic effects of COVID-19 continue to force local government to re-evaluate how they distribute resources and organize public benefit programs. And nearly one year into the pandemic, cities are still figuring out the best strategies to engage their most at-risk populations both online and in-person, particularly as the health crisis reaches its worst levels yet. As part of a special report on the lessons of 2020, Ryan Johnston explores the ways city officials have had to improvise to make sure their people are still being served. Read more.
The value of data to inform modern technology investments
The pandemic is accelerating agencies' need to modernize services. More and more, leaders are reliant on data to make decisions, which is drawing interest for modern tools to improve analytics, dashboards and graphs to help inform decision-making. Organization leaders should use this interest to their advantage to gain support for IT investment strategies that push them faster into the "data age," says former Navy deputy CIO and current Splunk chief technical advisor, Juliana Vida. Hear more from Vida.