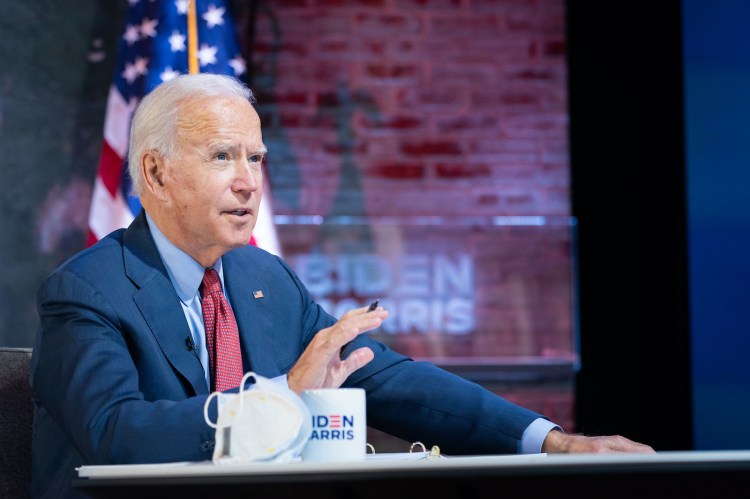 The state and local IT vets advising Biden
President-elect Joe Biden's transition advisers include numerous people with extensive experience in state and local technology and infrastructure policy. Among Biden's advisers are former Santa Clara County, Calif., CIO Ann Dunkin and current North Carolina Department of Information Technology chief of staff Nate Denny, both of whom previously worked for the Obama administration. "If you look at the change that's happening, it's often led by local and state leaders," said Jay Nath, co-CEO of the civic-tech group City Innovate. Benjamin Freed reports.
A Message From AWS Educate
With over 1,500 institutions and hundreds of thousands of students who use AWS Educate, we wanted to take you on a trip around the world and highlight how students are learning and innovating with the cloud. Learn more.
Don't bet on it
While Georgia Secretary of State Brad Raffensperger said Wednesday that an upcoming post-election audit of the presidential race will effectively be a manual recount of nearly 5 million ballots, the odds it reverses President-elect Joe Biden's current lead of more than 14,000 votes are next to nothing. "The chance that a margin of 14,000 votes will be altered is about as close to zero as you get," said David Becker, the executive director of the Center for Election Innovation & Research, and adviser to many states' election administrators, including Georgia's. Ben has more.
New York City's social services agency is its own software developer
In developing the technology and data analysis necessary to shelter and feed the roughly 60,000 people who experience homelessness every night in New York City, the city's Department of Homeless Services has largely become its own software provider, the agency's technology chief said. Speaking during an online conference Tuesday, Ijeoma Genevieve Mbamalu said the department's been able to cut down its app development time from 18 to 24 months to a year or less. Ryan Johnston has details.
Advanced e-signature tools liberate organizations to go paperless
The pandemic has amplified the shortcomings of paper-based processes, underscoring the importance of digitizing documentation to ensure operations run efficiently and securely. For enterprise leaders still struggling to transition away from paper, advances in e-signature tools promise to eliminate one of the lingering obstacles to full digitalization. A new report shares how public sector organizations in particular are benefiting from these advanced tools. Learn more in the report.
Identity security for local governments
Brian Gardner, CISO for the City of Dallas, discusses changes in the CIO role. Especially due to the current distributed workforce environment, it's brought government agencies a little more closer the remote capabilities found in the private sector. Watch the video interview.